Customer Reviews — De'Longhi Dedica Traditional Pump Espresso Coffee Machine - Silver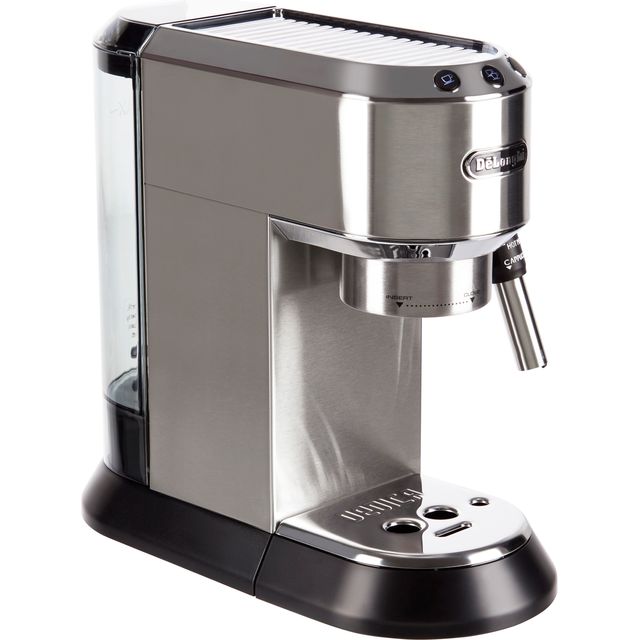 Customer Reviews — De'Longhi Dedica Traditional Pump Espresso Coffee Machine - Silver
De'Longhi Dedica Traditional Pump EC685.M Espresso Coffee Machine - Silver
Milk frother gives your drinks a perfect creamy finish

For use with ground coffee or ESE pods

Machine is instantly ready for use

Warms up quickly so you can enjoy your coffee sooner

Adjust the amount of water added to your coffee
Great espresso, good looking machine
Makes great espresso. Steam wand isn't great but easily upgraded via a YouTube video.
Great wee machine, streamline so doesn't take up too much space. Coffee is delicious and easy to make.
This machine is absolutely brilliant. We were recommended it by a friend and it did not disappoint AND it looks super stylish in the kitchen!
Fun and plenty more to enjoy
It has been very fun and decent so far.
This is indeed an excellent coffee maker. Simple to use and you even need less coffee to create a strong and marvellous tasting brew. I am still figuring out how to make a nice cappuccino. First try was alright but this cutie inspires you to master it. Very happy with it so far.
Really smooth, flavourful coffee. Easy to use, nice looking. Could be a little warmer, but there are settings to adjust so perhaps that will solve it.
Been impressed so far, easy to use and sli. Design fits well in our kitchen.