Customer Reviews — Nespresso by De'Longhi Lattissima Touch EN560.S - Silver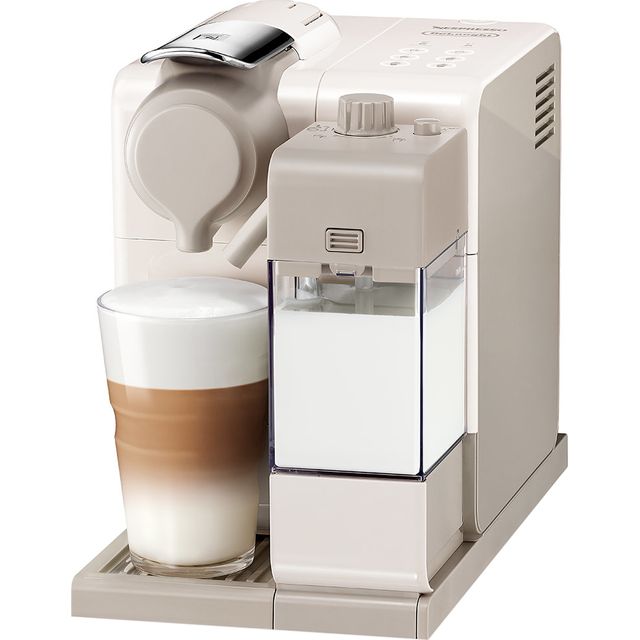 Customer Reviews — Nespresso by De'Longhi Lattissima Touch EN560.S - Silver
Nespresso by De'Longhi Lattissima Touch EN560.S - Silver
Enjoy the full range of Nespresso® coffee

Cappuccino System - creates beautifully creamy drinks

Prepares delicious coffee at the touch of a button

Heats up quickly so you can enjoy incredible coffee sooner

Register with The Nespresso® Club for exclusive perks
We absolutely love our new coffee machine! Its perfect for getting us through homeschooling :)
Great tasting coffees and easy to use
This Lattissima Touch is very easy to use and really good if you would like to make coffees with your own milk. For example, I use lactose free milk because I like the taste of milk but I'm lactose intolerant and not fond of the alternatives such as oat and soy milk. The machine makes great tasting creamy lattes and really good cappuccinos. I like that there are automatic volume sizes for each type of drink but you have the option to program your preferred volumes of milk or coffee for each button if you would like. The self-cleaning features of the machine are great and easy to use.
Superb! Barrista coffee in my own home. Loads of coffee varieties to choose from that I can be use in my new coffee machine. Good value of money ??
Love this machine so much. It's a must have household item. The coffee is delicious, I genuinely can't tell the difference between this machine and a coffee shop bought coffee. Genuinely so pleased with it and I love how economical it is. However it loses brownie points for the milk holder having to be cleaned every drink. Overall I'm extremely satisfied with both the machine and the service from AO, they price matched the item for me and I can never complain at next day delivery when in dire need to be caffeinated.
Great Nespresso machine, small footprint, so easy to use and stylish.
Love this coffee machine had been looking at them for a while and so pleased I eventually bought one. so many pods to choose from too.
Fabulous low hassle coffee maker!
This coffee maker is compact and efficient. It makes milky coffee with no extra effort and has many options. Really good value for money!
Great price great product!!
I was so surprised at just how quickly the coffee machine turned up... other places didn't have stock and was also at least £30 more expensive! AO was the best price, fast delivery and the delivery guys were really friendly! Makes a nice change.. only had 3 things from AO but looking at a new dishwasher and dryer and I WILL be buying them from AO! Thanks AO!