Customer Reviews — Netgear EX6120-100UKS Range Extender White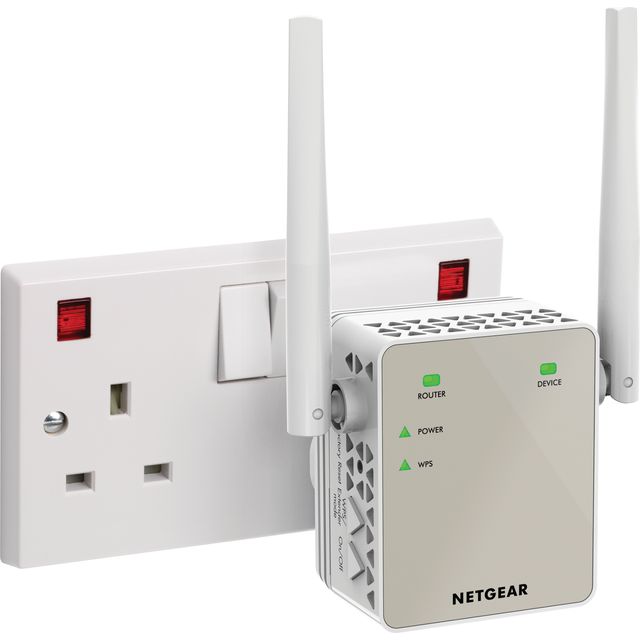 Customer Reviews — Netgear EX6120-100UKS Range Extender White
Netgear EX6120 EX6120-100UKS Range Extender - White
Dual Band WiFi - efficient wireless connection

Router extender increases WiFi range in your household

Band 2 transfer rate - quick transfer

Speed and security rating - medium

Ethernet port for superfast wired connections
NEEDS SOME TRIAL AND ERROR TO SET UP ONCE WORKING GOOD FOR THE COST
Happy with the product, so far so good. Connection went from 4mbps download to 80mbps.
Not yet achieved what it says in the box
Struggled to get it to work. Non of my devices picking up Netgear. Emailed helpline but still awaiting response. Hopefully will get working eventually but one week in still no good.
Good product. It's helped a lot with a better connection and I would definitely recommend it.
Very easy to set up straight from the box. The range is good and reaches to my garden office about 6m from the house.
Very easy to link up and provides a strong signal across two floors
Net gear EX6120 WiFi Extender
A good quality product, that has extended the wifi in our house to a great level. I found it easy to install, with reasonable instructions.
Easy to install, did what it said, much faster internet speed throughout the whole house.