Customer Reviews — Tefal Inicio Grill GC241D40 Health Grill - Stainless Steel / Black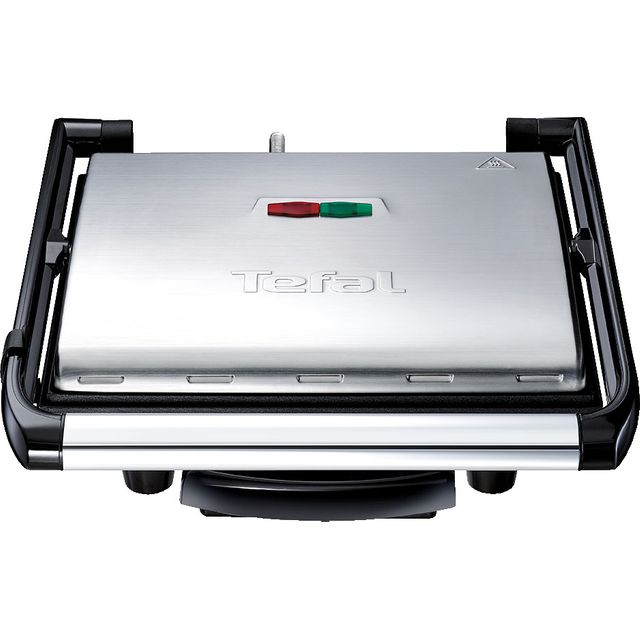 Customer Reviews — Tefal Inicio Grill GC241D40 Health Grill - Stainless Steel / Black
Tefal Inicio Grill GC241D40 Health Grill - Stainless Steel / Black
2200 Watt power output

Grease resistant, non-stick cooking surface

Clever hinge opens wide to let you cook a range of food

Dishwasher safe drip tray

Can be stored vertically
Product as described, super fast next day delivery. Will use this company again.
Firstly, excellent ordering process, very straightforward and clear and cheaper than all other online stores (beat that Alexa!), also the advantage of free next day delivery. Now for the product, very fast heating and a big plate surface area, good family size. The plates are parallel to each other so perfectly and evenly distributes the heat. Most of all produces excellent tasty, sandwiches, paninis. Very impressed, good work AO.
Its very nice price for this item. Just love it. Using it every day
I brought this grill to make cooking easier and healthier, I am absolutely thrilled with it! I have so far cooked sausages, bacon (all important for that full english!) Also burgers a d chicken breast. It is so quick to cook, helps having the two plates, and so healthy, you can see the excess fat draining away however this in no way effects the taste of the food! Love this product and would recommend.
The grill is soooo good! Such a multi-purpose product. That makes me look forward to cooking.
This is the best grill ever. I have tried several different ones over the years but this one beats them all. It heats up really quickly and is so easy to clean. The Toasties and Paninis are amazing and the bacon and burgers cook perfectly. It's also much healthier because the fat drips into the tray and does not end up on your plate. I am very happy with this purchase and would recommend it to everyone.
Highly recommended very good quality and heats the food very well.
the grill is a good size, the only problem i had was that it was very difficult to remove the sticky label from the lid before first use. it took over 2 hours trying to get it off and then nail varnish remover to get the glue off. not good. after using the grill for the first time it was easy to clean, but if the lid were to lie flat it would be easier than trying to clean it in its vertical position. the grill looks nice and is very quick cooking.