Customer Reviews — LG American Fridge Freezer - Stainless Steel - F Rated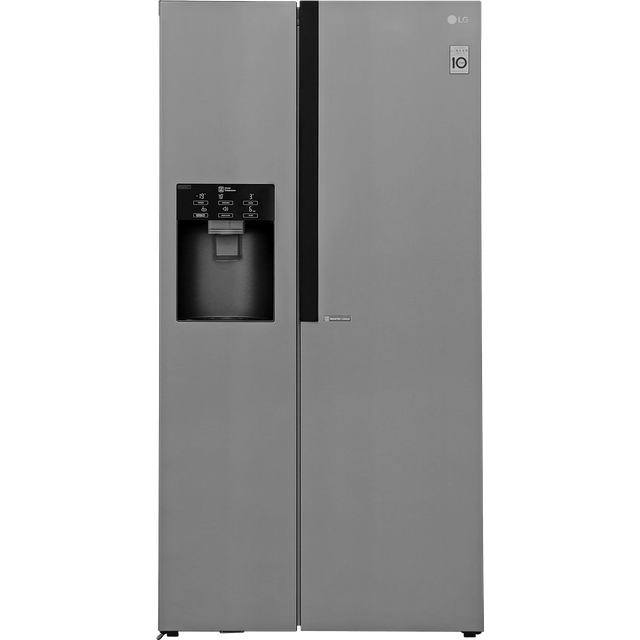 Customer Reviews — LG American Fridge Freezer - Stainless Steel - F Rated
LG GSL560PZXV American Fridge Freezer - Stainless Steel - F Rated
591 Litre capacity - holds 32 bags of food shopping

Air circulates around the cabinet, keeping food fresh

Maintains the perfect moisture level to keep food fresh fresh

Inverter Linear Compressor is quieter & longer-lasting

Standard width - 91.2cm
Delighted with our purchase
Excellent fridge freezer ... plenty of space and great features
It is good to have a product I can trust to keep all my food at the correct temperature, with all the necessary zones for different foods.
Very stylish with great features
Looks fab!
Great Fridge Freezer, exceptional value.
Stylish Fridge Freezer with exceptional storage space. Very quiet motor and the interior looks impressive with the rows of LED lights. The freezer produces ice cubes and crushed ice whenever required. Very pleased with the product!.
The LG Fridge Freezer certainly looks great. I am having difficulty reading the words on the Control panel (Freezer, Dispenser, Fridge, etc) Are these supposed to light up like the symbols?
It's brilliant, really big stores lots of food, love the dairy Corner, love the bottle storage, love the ice maker! It was hard to get in we had to take the front door and internal doors off so beware. The ice does fly out sometimes so that's prob only downside. I'm really pleased with this item really stylish design too. The kids are delighted with it, be ideal for summer!
Fantastic product. Really easy to install. So much bigger inside than we expected. We're a family of 4 and have more than enough space for everything. Plenty of ice produced and after a few weeks of use I can say that you will never run short. Nice little touches too, like how easy the drawers slide open. Doesn't come with a wine rack, but we bought an LG one for £35. I guess they could have included this. My only negative is that the water isn't quite as cold as I'd like. But there is always ice to add. Would heartily recommend. 9.75/10.
Nice looking fridge freezer
Looks good and has a nice finish - seems to have the space I need, pleased