Customer Reviews — Rush: A Disney Pixar Adventure for Xbox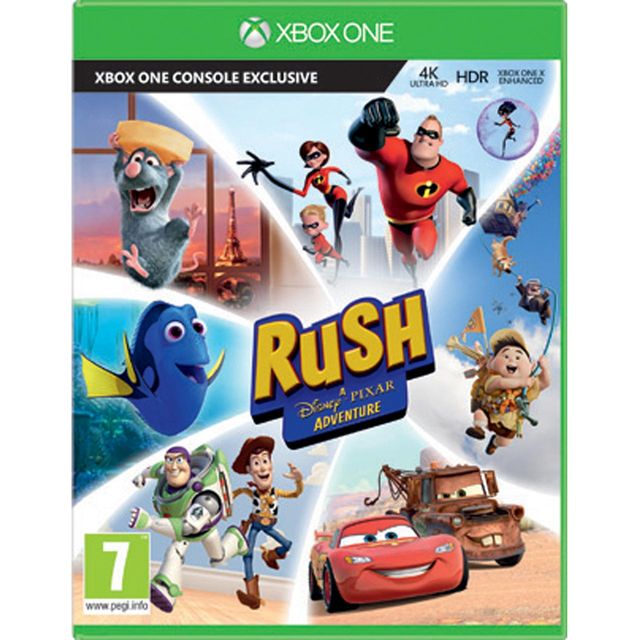 Customer Reviews — Rush: A Disney Pixar Adventure for Xbox
Rush: A Disney Pixar Adventure for Xbox
Captivating adventure game

Suitable for ages 7+ so it's great for the whole family

Published by Microsoft Studios

Single player and offline multiplayer modes

Released on the 31st October 2017
Absolutely brilliant quality. Love how u can create your own character and the levels are really realistic.
Great product amazing service
We have ordered many times from AO and each time the service is amazing. the Xbox is great fast downloads and easy to use
Fantastic game for younger children. Easy to control and plenty of activitys within the game to keep them entertained.
My 7 years old son loves it. Brilliant game. Highly recommended.
My young grandson loves this game There's his favourite Pixar names on there and lots of different challenges to keep him occupied. I even play this myself when I get the chance
Bought this game for my son as a treat he loved it Hours of fun for the kids and I even have ago sometimes once there asleep Brilliant
This game is amazing, perfect for anyone who loves disney and easy enough control's for younger children. I like how you get to create your own character also.
Fab product at a great price
The whole of our family love this its a great game.