Customer Reviews — LG TONE Free FN4 In-Ear Water Resistant Wireless Bluetooth Headphones - Black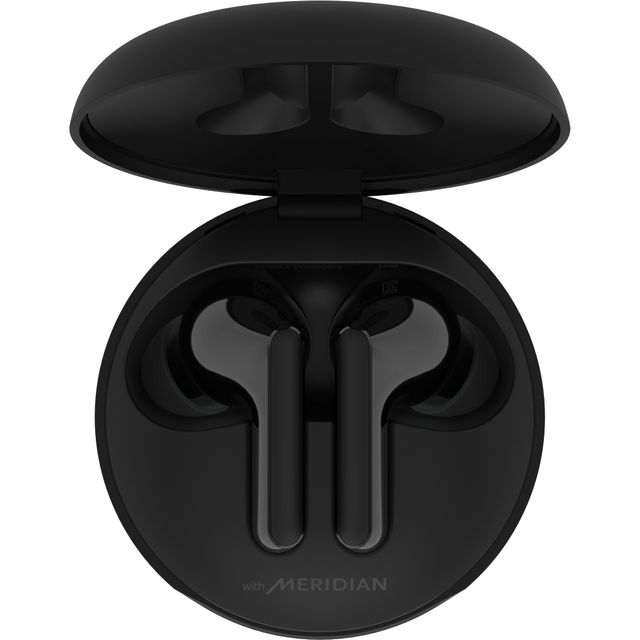 Customer Reviews — LG TONE Free FN4 In-Ear Water Resistant Wireless Bluetooth Headphones - Black
LG TONE Free FN4 In-Ear Water Resistant Wireless Bluetooth Headphones - Black
In-ear headphones - compact & great for use on-the-go

Wireless headphones with a 6 hour battery life

Built-in MERIDIAN technology for studio quality sound

Ambient sound mode - listen out for your surroundings

Works with Siri and Google Assistant
Ok earphones but a little uncomfortable in the ear
Amazing picture and sound. One of the best on the market
Impressive little gadgets!
average, not really loud enough for me
Handy little earphones for the gym. Have had galaxy buds before these but equally as good for the price
Good sound quality easy to connect only downside when using through third party device slight sound lag.
Great little ear buds - better for being free :)
A nice little freebie that came with the purchase of my new LG CX TV. These ear buds are super comfy, fit well and have great musical fidelity. The control is a little bit frustrating as I keep pausing the tracks and cant seem to do much else. It is very early days and I dont read instruction manuals, so it is probably easier than I am giving it credit. Although I think you should be able to operate them without an instruction book! I havent tried them for long enough to test out the battry life, so not fair to comment either way. First impressions are that they are robust and sound good whilst being comfortable. Handy little charging housing that they come in. Overall, very pleased with what I have experienced so far.