Customer Reviews — Beko 58cm Ceramic Hob - Black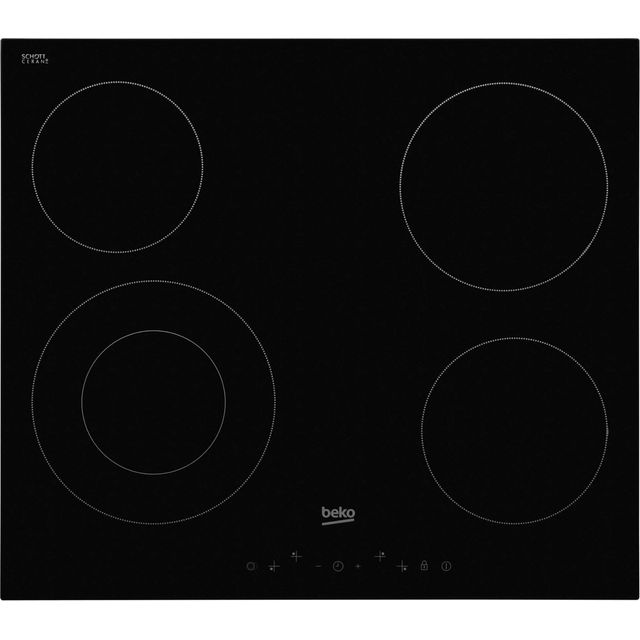 Customer Reviews — Beko 58cm Ceramic Hob - Black
Beko HIC64402T 58cm Ceramic Hob - Black
Standard 4 zone ceramic hob

Indicator shows when the hob is still hot

Easy-to-use touch controls

Lockable control panel for safety

Dimensions (cm) - H5.5 x W58 x D51 - Learn more
An excellent hob. Time will tell whether it will remain so.
This Hob does what it says it should. Easy to use and clean. The only thing we get used to is when you place something on the hob even when its off, it lets you know. A good safety feature though. A good product.
I changed from a gas hob to this ceramic one purely for cleaning reasons & the look! It took a couple of times to get used to it and I would say gas is still more instant but I wouldn't change back now. It's easy to use and extremely easy to clean and I would definitely recommend it!
thank you for prompt delivery, very happy with thequality
I can't believe some of the other reviews - this hob is no more difficult to operate than any ceramic hob. I've owned three and this is by far the best so far, despite being considerably cheaper!! Go for it - you won't be disappointed if you know ceramic hobs.
Keeps switching on the child lock for no reason, and you have to jump though hoops whilst singing and holding several buttons at once to get it to turn off. Takes ages to switch on (when it feels like it). if pan spills over, the controls wont work, which is precisely the time when you need them to! I'm thinking of changing it, even though it's only a few months old. For the sake of your sanity, dont buy this appliance. It's easy to clean; thats the only good thing about it! Buy something else, get a gas hob, not electric.
It well exceeded my expectations. you have to learn the technique (fingure pressure) to use the controls but then its so easy. One of the rings looks a litte impacted by hear on the underside of the glass - otherwise it is perfect.