Customer Reviews — Hoover H-UPRIGHT 500 Sensor Plus Pets HU500SGP Upright Vacuum Cleaner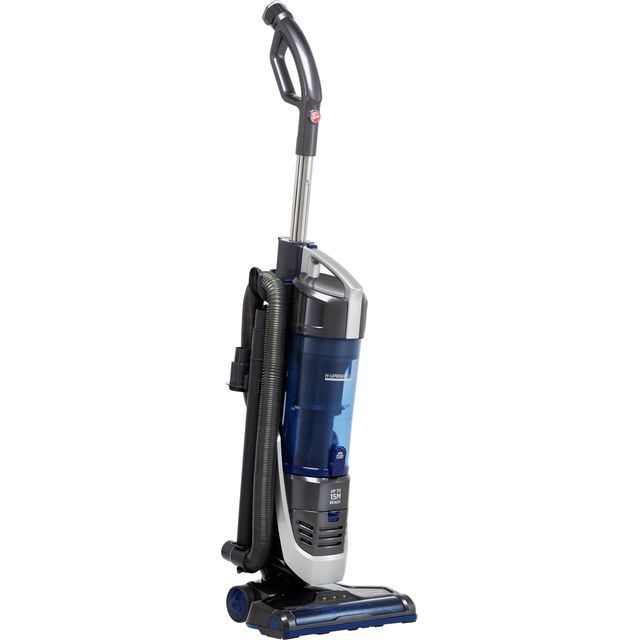 Customer Reviews — Hoover H-UPRIGHT 500 Sensor Plus Pets HU500SGP Upright Vacuum Cleaner
Hoover H-UPRIGHT 500 Sensor Plus Pets HU500SGP Upright Vacuum Cleaner
Bagless cleaning - easy to empty and no bags to buy

Cyclones separate air and dust for powerful cleaning

Comes with a handy tool for corners and crevices

Bright LED lights on floorhead illuminate dirt and dust

1 year manufacturer warranty
Best upright hoover we have used.
Very good at picking up. Adjustable, a little bit awkward at first with the pipe attachment, but just a case of getting used to it.
My new hoover is doing an excellent job, easy to use, once you find out how to lower the handle, love the attachments, work very well, and it's easy to empty. Great having a long flex and the hoover is pretty sturdy so doesn't fall over easily like my previous one.
I prefer it to the Dyson it is replacing
Prompt delivery and vacuum cleaner works well so all good and perfectly happy with this product.
Quiet running, great length hose and mains lead. Weight OK but find it slightly top heavy and took a bit of getting used to, like the transition between carpet and hard floor. Good suction and like that it's adjustable. Manoeuvrability good. Overall a nice vacuum cleaner but as top heavy may not be suitable for everyone.
Great hover but a little heavy
Really great suction power but a bit heavy Overall excellent quality at this price point