Customer Reviews — Henry HVB 160-12 Cordless Bagged Vacuum Cleaner with up to 30 Minutes Run Time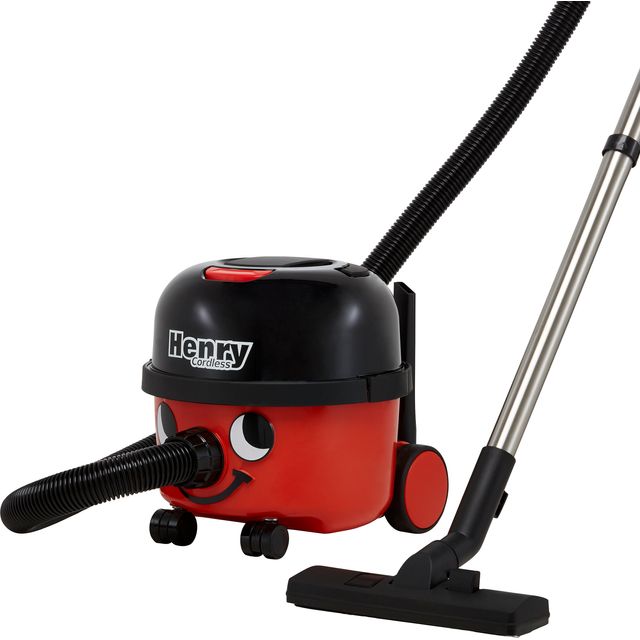 Customer Reviews — Henry HVB 160-12 Cordless Bagged Vacuum Cleaner with up to 30 Minutes Run Time
Henry HVB 160-12 Cordless Bagged Vacuum Cleaner with up to 30 Minutes Run Time
Up to 30 minutes run time from a single charge

6 litre dust capacity

2 speed settings to suit different cleaning tasks

Comes with a handy tool for corners and crevices

Dusting brush is ideal for cleaning delicate surfaces
Cordless henry boom !!!!!
All I can say its a henry but best of all its now cordless
Great product lives up to reputation
I was wary on buying the cordless version but have to say it has just as much power without the hassle of dragging the cord about. Ideal for cleaning the car etc the only downside and why I have only given it a 4 star rating is that it's only supplied with 1 battery. The 30 min run time is more than adequate for around the house and any other jobs but can't help wonder that if something goes wrong with that one I won't have a back up.other than that it is a fantastic piece of kit and would highly recommend it.
I love the hoover but I was disappointed that there was only one battery pack with it.
Would recommend for small households
Henry Cordless arrived and my first impression when I got him out of the box was it is 3/4 of the size of a normal Henry ,not a full sized Henry, but I wasn't going to let that put me off. I fully charged the battery pack until it was green (about 3.5 hours). I inserted the hoover bag (same size bags as normal Henry by the look of it so that is good). I don't know really know what I was expecting but I tried power setting 1 first thinking it would be the same power as my "single speed Henry" but it is not much more than a trickle so I used that with the brush end to dust my furniture, it wasn't that powerful but fine for dusting and hard floors with light debris. The 2nd setting (max) is ok it cleaned the carpets and hard floors ok, I have pets and it did a reasonable job. I did a 5p test but it wasn't powerful enough to pick up a 5p. I hoovered my whole house in the 25 minutes the battery lasted (3 bed terraced) so if you haven't got lots of electrical sockets around your house and you want a light weight hoover I would recommend this to you. But don't expect a big powerful hoover, but it is still the good quality of a Henry.
I have found it more efficient that the previous two cordless vacuums I owned - a Dyson and a Shark. It also looks nicer sitting in the corner
Brilliant hoover, really easy to use and works well.
Great replacement for the standard Henry. This one is lighter, smaller and doesn't blow out hot air like the corded one. Very happy with my purchase.