Customer Reviews — Hoover H-WASH 500 10Kg Washing Machine - White - A Rated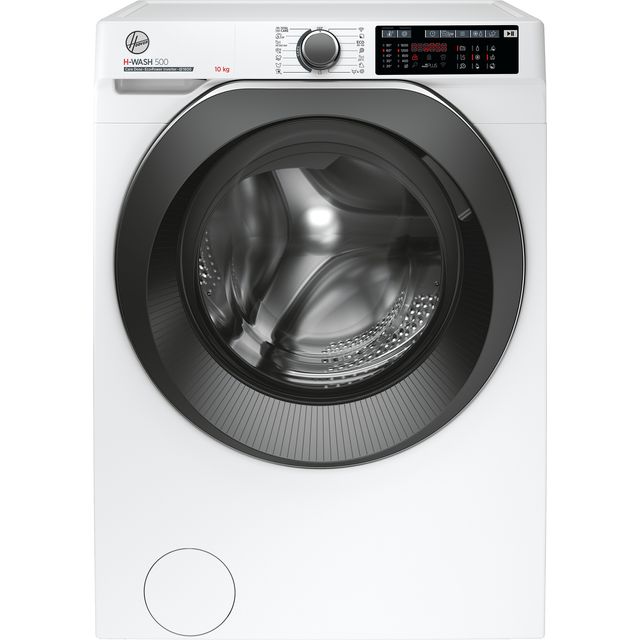 Customer Reviews — Hoover H-WASH 500 10Kg Washing Machine - White - A Rated
Hoover H-WASH 500 HWD610AMBC/1 Wifi Connected 10Kg Washing Machine with 1600 rpm - White - A Rated
10kg drum capacity - great for large households

Automatically dispenses the ideal amount of detergent

Perfectly combines water & detergent to remove stains

Eco-Power motor is durable, long-lasting and quiet

Dimensions (cm) - H85 x W60 x D56
Not very good it was broken when it arrived
hOn app isnt working. Stick to other machines that dont use hOn
Looks like a great machine. However compatability with hOn app seems to be hit and miss. We are unable to connect our machine to Wifi. Looking at the hOn reviews it looks like we arent the only people to have this issue
I love my new Hoover washing machine! I particularly like the wide choice of washing last around an hour. I've not tried the WiFi element yet but I will.
Too early to fully rate the washing machine but first indications are it`s a good buy. Very quiet compared to our last one. Lots of different options and takes some getting used to and learning. I would say not 100% straightforward to operate until you`ve taken the time to read the paperwork. Connected via Wifi easily. Large drum. Happy so far.
A good machine but not perfect
A good machine but not perfect, it does not allow choice on spin speeds and this means on some you end up having to use the spin cycle on top of the normal cycle. Adds in time and still no choice of a spin speed.
All good so far, not used an auto dose washer before and it's quite nice not to have to do it each time.
A first rate purchase, a brilliant machine, that has a mind of its own, it calculates how much powder and conditioner it needs , has a wide range of programs,temperatures and spin speeds, tells me when its done its business via my phone, absolutely superb purchase combined with my Hoover Tumble Dryer a real dynamic duo
It's brilliant only uses half the detergent as my old one and so quite