Customer Reviews — Hoover H-WASH 500 10Kg Washing Machine - Black - A Rated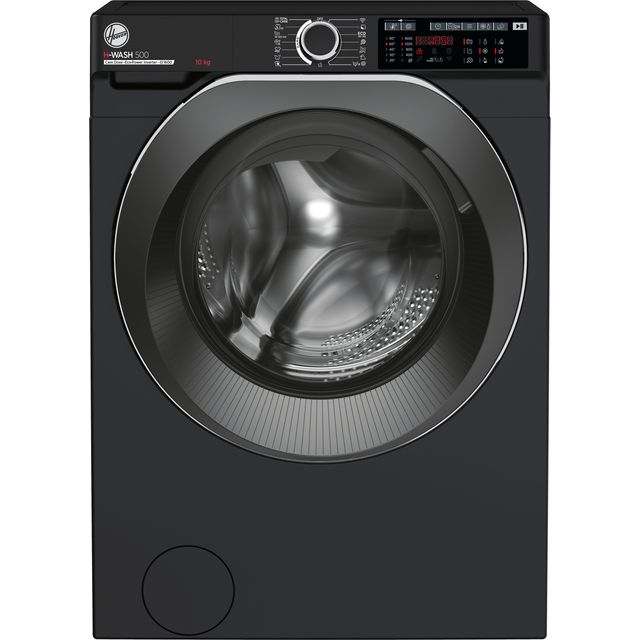 Customer Reviews — Hoover H-WASH 500 10Kg Washing Machine - Black - A Rated
Hoover H-WASH 500 HWD610AMBCB/1 Wifi Connected 10Kg Washing Machine with 1600 rpm - Black - A Rated
10kg drum capacity - great for large households

Automatically dispenses the ideal amount of detergent

Perfectly combines water & detergent to remove stains

Eco-Power motor is durable, long-lasting and quiet

Dimensions (cm) - H85 x W60 x D56
Great machine - looks very swish too. Love the steam option!
Amazing! Never knew it would be so much fun doing the washing. Lol Really best Washer ever.
Great product and good functionality
Great machine and lots of programs. Once you get WiFi connected it makes this so much easier. Very quiet to run and having to only fill up the liquids periodically saves a lot of time.
Nice machine but wifi is a pain
Machine looks good but set up is a pain. I've got good IT skills but I've given up trying to connect it to the wifi which is a pain as it was one of the features I was looking for when I bought the machine. There is a variety of programs and the functionality to change the spin or temperature within the preset programs. Make sure you cover the buttons to select the options and don't press down to hard. Took me a while to work it out.
Frank Whittle would be amazed...
We are still learning about all the things that this washer is capable of doing! I'm still getting used to the idea that a washing machine has wi-fi access! It has canisters on board to take washing liquid and conditioner and depending on which 'Care' program you use, it decides exactly how much of each liquid it requires, what heat the water should be and how long the wash cycle should be! You can download the app, show it a label on your most prized 'negligent' nightie and it will do the rest for you, gently washing your most flimsy attire as if it were handwashing without Marigolds! Or you can just throw in a mixed wash and a pod or two and run a normal wash at whatever temp you want, and it handles it perfectly too. It may not be the very quietest but it would take a lot to beat it. Our last Hoover washer from 15 years ago sounded like Frank Whittle cranking up his Spitfire engine in his garden shed! If this washer proves to have longevity as well as form and function, I'd say we picked a winner.
Runs very quiet, simple to operate and easy to install