Customer Reviews — Hive Motion Sensor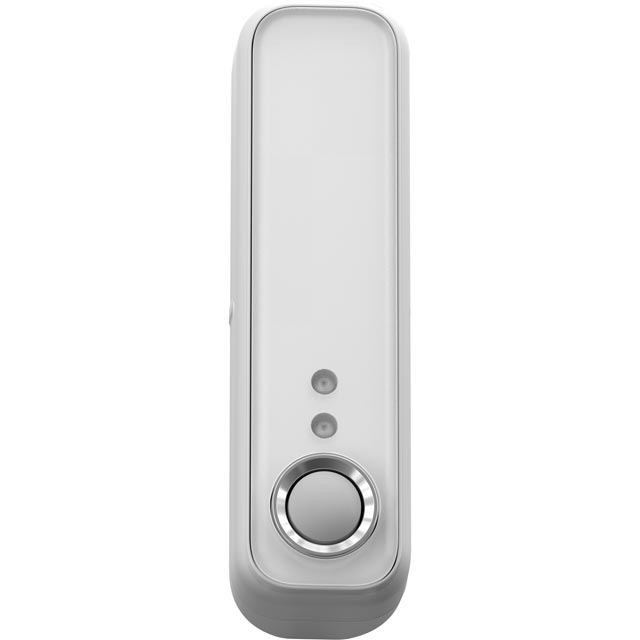 Customer Reviews — Hive Motion Sensor
Motion sensor - detects movement inside your home

Works with Google Home and Amazon Alexa

Instant alerts let you know what's going on at home

Powered by a battery so it's easy to set up

Connects to the Hive Hub (sold separately) via WiFi
Motion sensor won't pair with hub, even when right beside it.
I wasnt given a free product. Small neat light easy to set up. Expensive. Email notifications are delayed a few minutes or sometimes dont arrive and notifications to the app seem somewhat haphazard as well and to get texts you have to sign up to a monthly bill from Hive. So its not an alarm system but a warning system. It may or may not alert you, so it kinda depends on what you are looking for. With the advances that are on the way for this type of product Id keep my money and wait. Theres already a plethora of devices out there and they will only get better.
The Hive motion sensor is works in quite a simple way. When motion is detected it will send you an alert to your phone or email. It can be configured so that you can turn off the alerts when you're home and turn on the alerts when you're away from home. This is done in the Hive app and you can schedule up to six different times of the day. It comes with adhesive strips and it easily set up in your home or you can place it on a shelf and keep it mobile. The really good thing about the motion sensor is being able to pair it up with other devices in the Hive smart home system. For example when you walk past it at a certain time of day the lights can be programmed to switch on. Or pair it with the active plug and when you walk past it a lamp can come on or when it detects you getting out of bed the coffee machine comes on in the kitchen. These 'if this then that' actions really make the motion sensor a must have for a Hive smart home system. It can also be scheduled to only work at certain times of the day, so if you only want it to active your coffee machine first thing on a morning you can schedule in the best time for it to work. It is a really nice design and a lot more discrete then other motion sensors i've seen.
So I have this positioned half way up the stairs and it controls both down and upstairs hall lights. There is a slight delay before lights come on but as I say it works. You can also adjust the time it stays on for. I set the downstairs for 2 mins and upstairs just 30 seconds as that works for us. You also can set it so the lights are not activated during daytime. Ye I think it's a good addition.
Very good product, easy to set up and as I had already had one I know the battery life is excellent. Only thing that lets it down is the 3-4 second delay between activating the sensor (green light will flash) to light turning on. Would definitely recomend getting one if you thought it would be of use.
A simple and neat device which does exactly what it says it will. Some slight difficulty pairing initially but once done works well with other devices in the range. Can be a little slow to complete actions such as switching on lights.
Not the best range of view.wish it would be wider.otherwise good stuff.
This is a really good little addition to the Hive set up. It's also really discreet and easy to use. You can fix it in place with the strips included or movie it around depending on your needs. As a little test we put it in our 5 year old son's room because we know sometimes he secretly gets out of bed to play! It worked a treat, with an alert coming through to my phone whenever he moved around the room. We now have it set up downstairs for extra security. It's easy to see how you could really benefit from having a few of these dotted around because you can also connect them to other products in the Hive family and create a chain of events. For example you could connect the sensor with a Hive bulb so than when you walk past, a light comes on. Or you could link up with a smart plug and get the kettle going when you get up! You can programme it to do it at certain times as well, so your kettle isn't boiling every time you move. The Hive app is really easy to use and has a very nice interface, a great system.