Customer Reviews — Braun MultiQuick Centrifugal Juicer - Black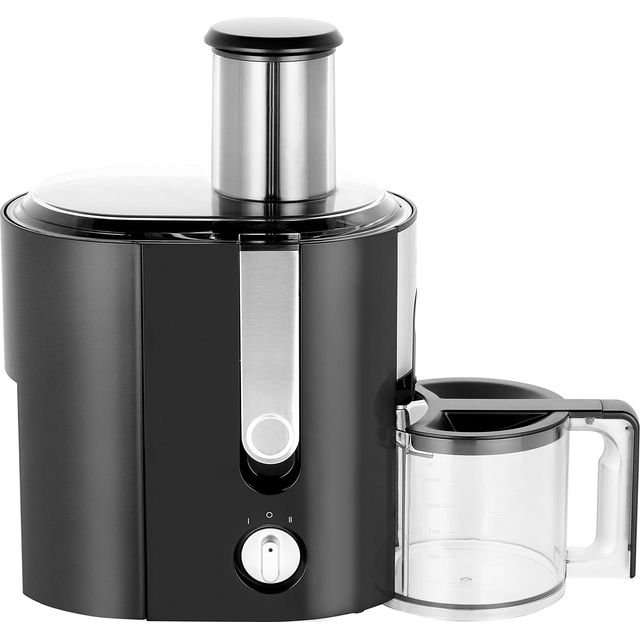 Customer Reviews — Braun MultiQuick Centrifugal Juicer - Black
Braun MultiQuick J500 Centrifugal Juicer - Black
Large 1.25 litre capacity jug

Powerful 900W motor for superior nutrition extraction

Wide feed chute for bigger fruit and vegetables

2 speeds for soft and hard fruit and vegetables

Foam separator guarantees a froth-free drink
Amazing product, best juicer we've had!
Very impressed by the design, efficiency & low cost of this juicer. It is also very quiet! Cleaning isn't too onerous either & the chute is roomy for whole fruit like apples & pears. Would definitely recommend this to others starting a juicing journey....
Competent and efficient machine.
Very efficient and produces maximum juice quickly. Many parts to clean but fairly straightforward.
Great juicer easy to use easy to clean really straight forward came with instructions but didn't read them as it was easy to see how to use and how it came apart to clean had no problems and really quite would highly recommended
Initially I was looking for a slightly cheaper juicer, I stumbled across the Beaun J300 which had fantastic reviews. Upon doing some research I found the J500 which had 2 speeds and was 900w instead of 800w. The juicer itself is amazing, so quiet and very powerful. It is very eay to clean so making juice on a daily basis isnt a big deal. AO.com is a oreferred seller of mine, always have good products at competitive prices, I always come here first and look around but end of buying from here! If you are looking for a juicer I would highly recommend this one.
Product is very neat and juices really good only reason I didn't give it 5 stars is because of the cleaning aspect having to take apart so many copartments but other than that I'm very satisfied. I did research before I bought it and this model came highly recommend even the delivery man agreed as he had the same model :)
Quiet, sturdy, copes well with our beetroot glut. Really easy to clean. I'm delighted!
I love it....... used it last week when it arrived to try it out and did job lot juicing and freezing today. 3 different juices made and frozen and so easy to clean. I put two bits in the dishwasher and rinse the rest.