Customer Reviews — Karcher K2 Compact Pressure Washer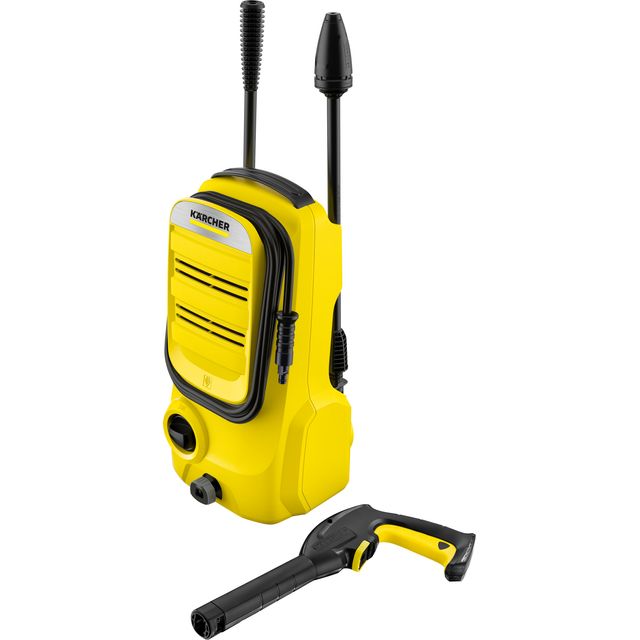 Customer Reviews — Karcher K2 Compact Pressure Washer
Karcher K2 Compact Pressure Washer
Quick Connect hose system - get started right away

Suction tube mixes detergent with water

Tools stored on-board the washer for easy access

4 accessories included

2 year manufacturer warranty
Very powerful for such a small unit
Compact and not too noisy
A good product for a good price. Easy to put together and straightforward to use. A good addition to my tool collection.
Brilliant little pressure washer. Powerful for it's size. I would recommend this little fella to you especially if you don't want to fork out a shed load of cash Elaine
Really good product. I've just had some work done on the extension the workmen cleaned up but didn't clear the block paving to my liking , I cleared all the muck with this. Fantastic job well worth the money, I've also seen this product at a higher price .
Best pressure washer on the market
Perfect machine, nice and compact and easy to use. It works wonders on my patio slabs and to clean the car.
Psshhhh! Good enough for quick bike/car/moto/pavement/etc cleaning. Light and mobile, easy to assemble/disassemble.
Works amazing, husband loves it and it's compact so doesn't take up loads of room on the shed!
This was a present for my son as he still borrows mine (and always 'forgets' to return it!) which must be 8 years old, brilliant little machines, used for car washing and patio cleaning, I don't know what extra stuff the more expensive ones do, but this one does what's required!