Customer Reviews — Beko 50cm Gas Cooker - White - A+ Rated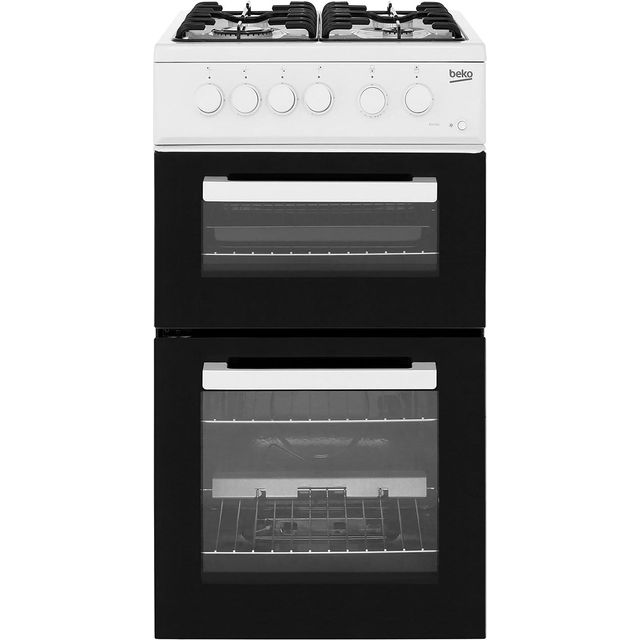 Customer Reviews — Beko 50cm Gas Cooker - White - A+ Rated
Beko KDG581W 50cm Gas Cooker with Full Width Gas Grill - White - A+ Rated
Efficient A+ energy rating

Main gas oven is great for traditional cooking

Separate gas grill is perfect for quick snacks

Easy-to-use rotary dials

Dimensions (cm) - H90 x W50 x D60
awaiting a problem with the product to be rectified
The product would appear to be adequate
Have used cooker twice and both times my food came out cold/ still frozen despite following cooking instructions (30 minutes on gas mark 6). Sending cooker back and getting refunded. This obviously isn't AOs fault and is a manufacturing fault (Beko). Jess, AO's representative was extremely helpful and friendly. I can't fault the customer service at all. Beko's representative on the other hand sounded half asleep and disinterested in the fact the cooker was not fit for purpose. AO stayed on the line whilst I spoke with Beko and supported my right for a refund. My rating is one star is based on the Cooker and manufacturer. Not AO.
I am writing this review after throwing away yet another meal I have tried to cook in this oven. I bought this in May. At first i thought it took a long time to cook things, so we bought an oven thermometer to check it was heating up right. And no - it doesn't get to the right temperature for the gas mark. We have to cook everything at gas mark 9 and hope for the best. In addition to this fault, it no turns itself off half way through cooking for no apparent reason. I have thrown so much away after putting something in the oven and walking away, not realising it's turned itself off. We had an engineer out who said this is a common fault with this model, but we cannot have it replaced because the one year warranty that you get with the oven is only for repairs, not replacements. My advice - avoid at all costs, try another brand
For a family this is not a good cooker, it is too small, when they installed it the installers said we could of had the 60 cm width which would of been touching the sides of my units like my old cooker did, unlike what the installation instructions say. The oven doesn't cook evenly and it doesn't cook at the right gas mark either, it takes an hour for a frozen pizza to cook at gas mark 7 when it should only take 14-16 mins, becko have been out within the first week to check it and said it's to do with new safety gas measures that have changed, if we had known about this we would have stayed with an electric oven. How we are going to cook a Christmas dinner in this oven in this is beyond me
Oven temperature is appalling
Having used this cooker now since October, I have to say that I wish I had never bought it. The oven takes an age to reach the wrong temperature and goes so cold after you've put food in that it has to be turned up. I have even bought an oven thermometer in an attempt to cook evenly on anything other than full blast, with no success. I am now at the stage where I rarely use the oven as it is so rarely cooks nicely. Apart from that, the cooker looks nice and the hobs and grill work fine.
Is a nice little cooler but the seal on above oven broke 2 days after we bought it but the good news is they will replace it for free in a week but still a bit disappointed.
Get what you pay for I guess.
Cheap and cheerful is best I can describe it. Can't say much bad about it but quality is pretty cheap.
It looks good and the hob works well. But the oven part takes a long time to cook anything!