Customer Reviews — TP-Link KP303 Kasa Smart Wi-Fi Power Strip, 3-Outlets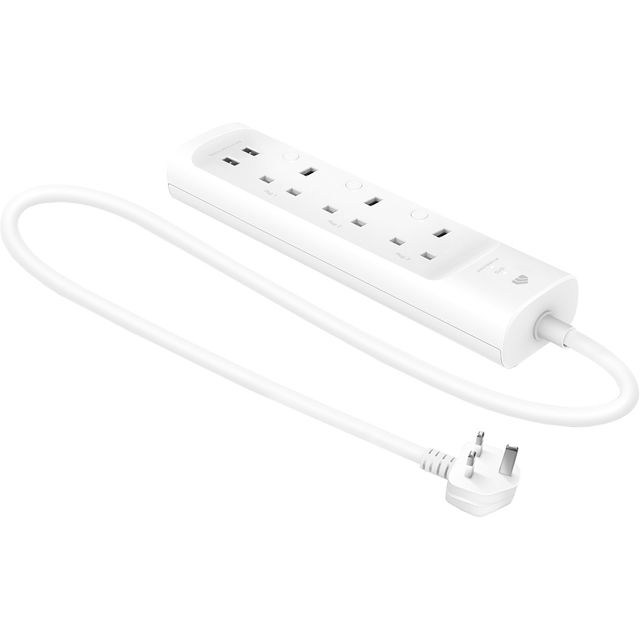 Customer Reviews — TP-Link KP303 Kasa Smart Wi-Fi Power Strip, 3-Outlets
TP-Link KP303 Kasa Smart Wi-Fi Power Strip, 3-Outlets
Smart extension lead with 3 plug sockets & 2 USB ports

Set your devices to turn on and off while you're away

Use the app to control all your devices on-the-go

Control from your phone without needing a Bridge

Surge protected for extra peace of mind
Easy to use and realiable control.
Perfect extension, voice controlled
Absolutely brilliant piece of kit. Got all my Xmas lights attached and controll them from my phone app and Alexa. Love it. My power strip hides under my tree and gifts. The kids are mesmerised with them
Love it, Love it, Love it...
I am extremely happy with this product. Being able to control your appliances remotely is the best. The price is a bit high but given what you get and the sturdiness of the product I would highly recommend this. I find the
A robust well made product and extremely easy to set up. Couldn't be more simple.
This device is perfect. I use it to for various items that need to be turned off when not in use, but are in hard to reach areas due to heavy items of furniture. Being able to remotely turn things on/off, and also via Google, has made life a lot easier. Some might argue the price is on the high side for plug extensions, but you get what you pay for and I think it's just about worth it. Definitely recommend.