Customer Reviews — AEG LX5-2-4DB Cylinder Vacuum Cleaner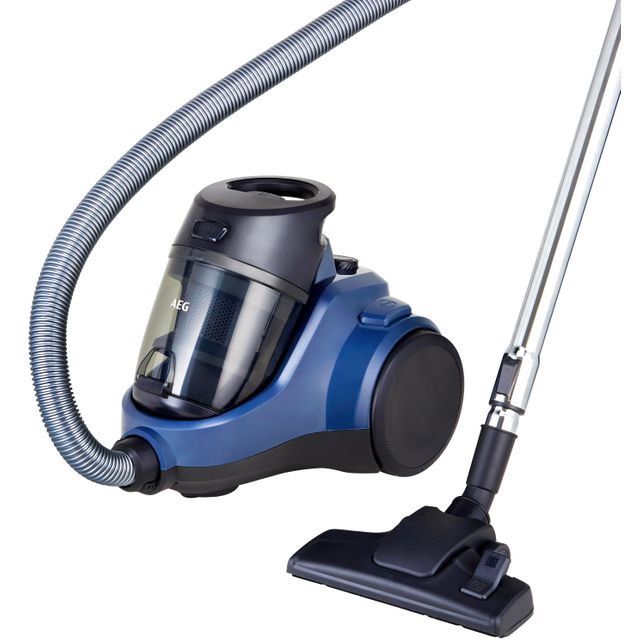 Customer Reviews — AEG LX5-2-4DB Cylinder Vacuum Cleaner
AEG LX5-2-4DB Cylinder Vacuum Cleaner
Bagless cleaning - easy to empty and no bags to buy

Special cleaner head for carpets and hard floors

Filter system separates dust for thorough cleaning

Washable filters for effective dust & allergen removal

Empty the dustbin at the simple touch of a button
Great Vacuum, although hose could be a bit longer but good all around!
Small, compact and super efficient! so happy with it
Very good value for money
I am quite happy with this product but even on lowest setting it is very powerful and the adjuster won't stay open so you have to keep opening it. It is easy to empty and appears very robust.
AEG LX5-2-4DB Cylinder Vacuum Cleaner
Brought the vacuum cleaner for my mum. She's really pleased with it so far. It's a lot lighter than her previous vacuum, so she has no problem doing the stairs. She has found suction to be great on both carpet and hard floor, and she likes the suction control dial. The hose could do with being a little more flexible and the lead a bit longer, but these are small things, nothing that would put her off having another if the need arose. Thumbs up from mum.
This vacuum is so quiet and has a great suction even on the low setting. Good selection of tools and it looks really good. I would recommend this to anyone, including my friends. I bought this as a spare vacuum for upstairs, if I did not have another one for downstairs already I would buy another AEG.
Very light weight. powerful suction even on the lower setting. So easy too empty. Very pleased with it. Great value for the money. No problems at all so far.
Nice price, good brand, should have read the details. The lead on this is tiny. Short, really short. I can't even hoover my kitchen in one go without having to use different sockets and I don't live in a mansion. Suction is good, it's light, not noisy but why is the lead so short?