Customer Reviews — Beko MCF25210X 25 Litre Combination Microwave Oven - Stainless Steel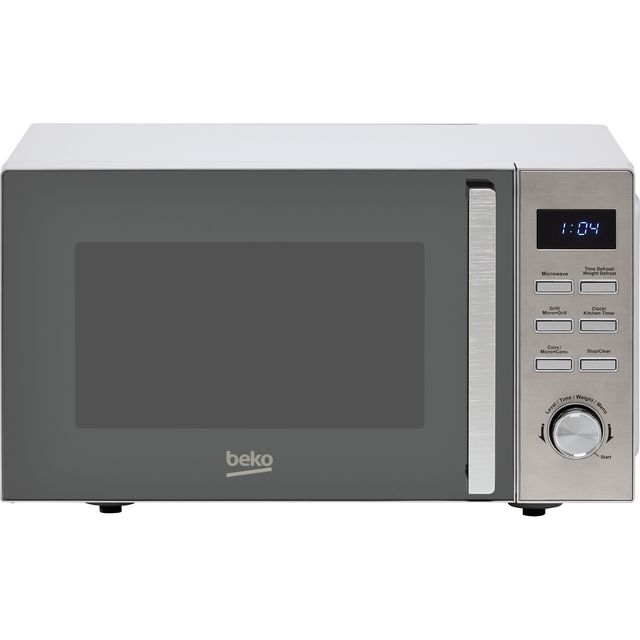 Customer Reviews — Beko MCF25210X 25 Litre Combination Microwave Oven - Stainless Steel
Beko MCF25210X 25 Litre Combination Microwave Oven - Stainless Steel
25 litre capacity - great for small households

900 Watt power output – cooks food rapidly and evenly

Automatic programmes take the guesswork out of cooking

Special function thaws food quickly and hygienically

Timer helps you cook food to perfection
Very good got to get use to New methererd of cooking but so far o/k
This is a great product with a proper grill in the top. Not only a microwave, but a combination too. It's fabulous. I didn't think I'd get used to it so quick as I'd had my previous one for a few years, but it's so easy to use. A great product at a great price. The only thing that I noticed was my packet of 2 minute rice caught on the grill as the plate spun round. Not a problem though, I just laid the packet down and it cooked perfectly.
Excellent product, value for money
Another thumbs up for Beko
still getting used to this item. Size is good and facilities are many. The exterior is finished to a high standard. Beko again has not let me down.
Wow, all singing and dancing microwave. It's brilliant.
25 Litre Combination Microwave Oven
I ordered this and didn't realize it was more than just a microwave oven. My surprise was it had a fan oven and grill as well. I wanted stainless steel this time for easy clean and longer life. The product does everything I wanted and more...nice one Beko.
Controls are simple to follow and use grill works well compared to the previous one i had. Down sides bleeps a lot and light when it is switched is not great.
Super compact microwave representing good value.
Versatile, compact yet full of features. Easy to operate with one touch controls. Supplied with a useful baking tray for use with covection oven and grill, which is not an infra red one but a proper element type such as you find in conventional stoves. Fast and powerful heating and re-heating quickly.