Customer Reviews — McAfee LiveSafe Digital Download for Unlimited Devices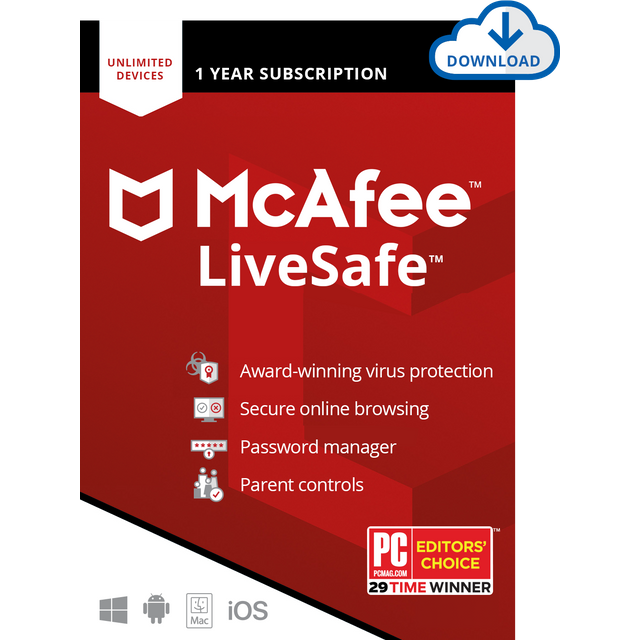 Customer Reviews — McAfee LiveSafe Digital Download for Unlimited Devices
McAfee LiveSafe Digital Download for Unlimited Devices
Available as a digital download

Compatible with Windows

Can be used with unlimited devices

Super-efficient anti-virus software

Compatible with smartphones and tablets
Brilliant. Easy to install
On line safety and protection at an affordable price. All about a great service. Many thanks.
Digitally installed. Allows you to add other devices
Perfect product does exaclt what it says
This is easy to install, great value for the product and does the job perfectly!
Easy to set up, I feel safe now my laptop is detecting hacks etc
Easy to download and tells you how to improve protection when surfing the web.
Great protection for my daughters gaming pc she has autism and adhd and PDA gaming helps her deal with everyday life and make her own surroundings and mental health easier fo cope with life, is great also for homeschooling