Customer Reviews — Beats Solo Pro On-Ear Wireless Bluetooth Headphones - Light Blue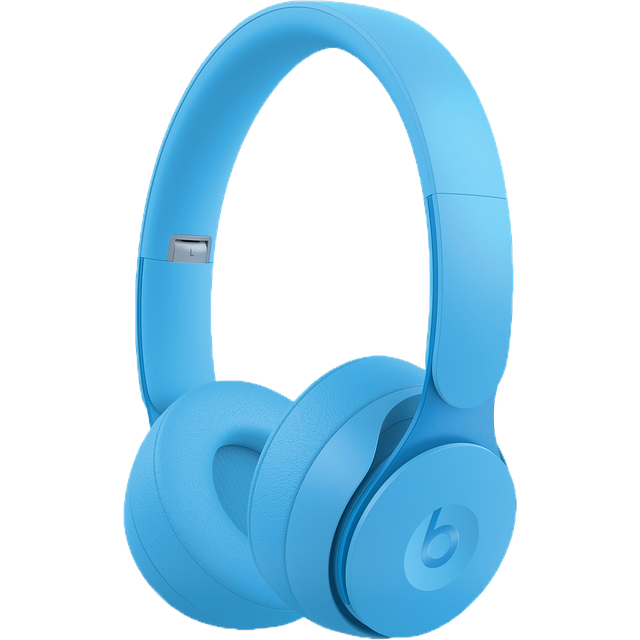 Customer Reviews — Beats Solo Pro On-Ear Wireless Bluetooth Headphones - Light Blue
Beats Solo Pro On-Ear Wireless Bluetooth Headphones - Light Blue
On-ear headphones for great comfort

Bluetooth connectivity with 22 hours' battery life

Apple H1 chip for increased range & longer battery life

Less waiting & more listening with super-fast charging

Use Siri to control playback with your voice
Gift for my 11yr old. Was worried about the fitting/size but they're perfect. Decent noise cancelling, impressive battery and we no longer have to listen to YouTube. Win/win.
Simple to setup, great sound, amazing battery life.
Amazingly simple setup, great sound and battery life.
The best beats headphones yet.
Love them, nice colour, noise cancelling very good when need peace in a loud house. They are also very easy to use and easy to connect to phone for the first time.
Honestly, the best Beats yet! Glad Apple took over because you can definitely see a difference in quality and bonus the integration with the Apple devices like the iPhone. Love it and so does my daughter
5.0 out of 5 stars Wanted to dislike them... but they are actually very good.
As you would expect with the beats line, the build quality is excellent - having had solo before the biggest issue was over powering bass (which I don't mind too much) but with the solo pro you have a much more refined sound where bass is punchy enough but the highs and mids are far more evident. Many complain about being too tight - for me they fit beautifully, they do clasp tightly but don't cause discomfort and would be excellent for a workout. The noise cancellation was better than expected, not Bose standard but actually not very far off - the transparency mode is superb, being able to use that to speak to people and check my surroundings without taking them off is a fantastic addition. I was lucky to purchase these at a sale price, for what you get with these it felt like a steal - most certainly feel like a premium set of headphones.
They are brilliant, very comfy, brilliant in cancelling out noise when you want it to do so and the battery life is phenomenal