Customer Reviews — Beats Powerbeats Pro In-Ear Water Resistant Wireless Bluetooth Sports Headphones - Black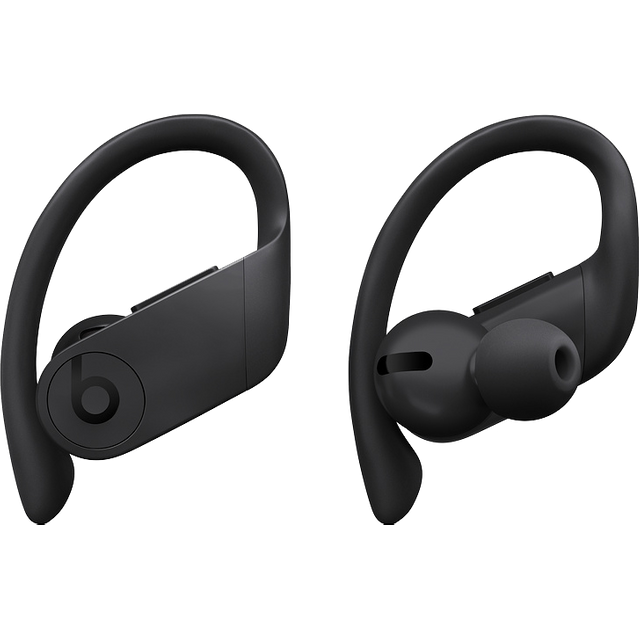 Customer Reviews — Beats Powerbeats Pro In-Ear Water Resistant Wireless Bluetooth Sports Headphones - Black
Beats Powerbeats Pro In-Ear Water Resistant Wireless Bluetooth Sports Headphones - Black
In-ear headphones - compact & great for use on-the-go

Bluetooth connectivity with 9 hours of battery life

Apple H1 chip for increased range & longer battery life

Less waiting & more listening with super-fast charging

Use Siri to control playback with your voice
Delivery good and soo far happy with the performance of the the headphones.
Very good quality of sound and very comfortable
Excellent product, good sound and stays in the ears well when running and doing HIIT
Happy with the headphones
Arrived as expected and very good product, fits well and sounds good.
Amazing, easy to use, doesn't fall off you ears and looks good.
Before buying I did a lot of research. I heard good things and bad. As a slight earphone snob, I can personally confirm these certainly outweighed the bad The Sound quality is great. It's Heavy with base and great for those type of songs. They will definitely stay on thanks to the design. It's noise cancelling, enough that you don't hear chatter and smaller sounds but won't block car and louder outdoor ones. However, after 5- 10 mins of wearing them they do start to hurt the backs off the ears, made worse by elastic of a mask. So keep it in mind.
Just tested those at first workout and i'm not regretting for this purchase, i'm actually thinking to seitch these with studio 3,next day delivery,perfect: such a clear and loud sound,if you like bass based music and you are apple user,you not gonna regret,better spend more for quality product instead of buying 5 pairs of cheaper ones??