Customer Reviews — Apple AirPods Pro With Wireless Charging Case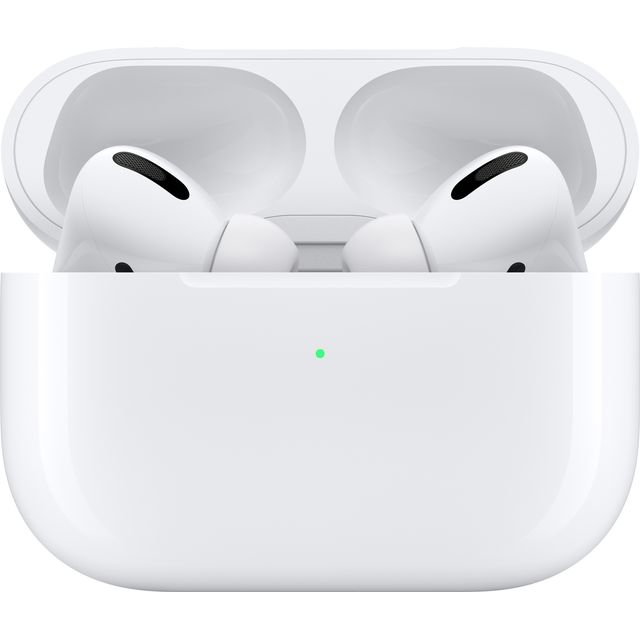 Customer Reviews — Apple AirPods Pro With Wireless Charging Case
Apple AirPods Pro With Wireless Charging Case
In-ear headphones - compact & great for use on-the-go

Bluetooth connectivity with 4.5 hours of battery life

Active noise cancelling blocks out external sound

Play, pause & skip tracks by squeezing the force sensor

Stay aware of your surroundings with transparency mode
Amazing sound, quality and they stay in your ear no matter what you are doing.
delivery is good and the product is good. Very satisfied and will definitely come back to buy more electronic products
Excellent Product, Perfect Service
Perfect transaction. Item was posted quickly and packed effectively. The ordering process was simple and straightforward. Easy company to deal with. Great communications.
I absolutely love my new earphones. The order was super easy to put through, service incredible and delivery was extremely fast. Probably the best website, practically in love. Thanks
Great battery life, great sound and the noise cancelling system is brilliant. Great product
An amazing product, definitely worth the purchase!!
I paid £249 for this purchase and quite frankly, I am extremely satisfied with it! It's noise cancellation feature works charms and the transparency feature means I can listen to nearby conversations as well as cross the road safely. There is enough bass but it's not ear wrecking like certain other companies. I recommend to anyone who has first generation airpods or wants something similar to beats.
Good comfortable fit but high price
The fit is comfortable, but the quality of sound is less optimal than I expected. I opted for these due to the noise cancelling function - but this feature is not as good as the Sony MX1000 headphones I own. I'm sure there are better pods on the market for the price, if you are prepared to shop around.
Excellent product and service
First off the so service is really good. Good communication. Excellent handholding with delivery and payments. Second of all the product. It's excellent. Better than I expected. The active sound cancellation is great. Even with no music on it drowns out the kids! Well worth it ??