Customer Reviews — Apple AirPods Pro With Wireless Charging Case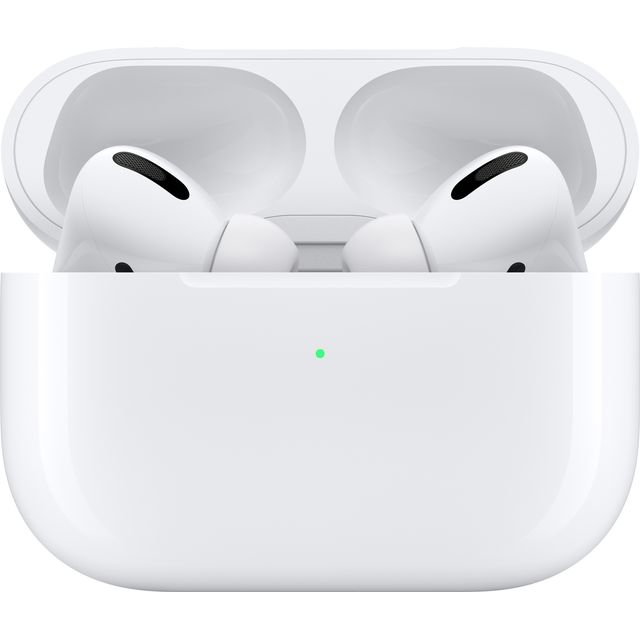 Customer Reviews — Apple AirPods Pro With Wireless Charging Case
Apple AirPods Pro With Wireless Charging Case
In-ear headphones - compact & great for use on-the-go

Bluetooth connectivity with 4.5 hours of battery life

Active noise cancelling blocks out external sound

Play, pause & skip tracks by squeezing the force sensor

Stay aware of your surroundings with transparency mode
Quick delivery and well packaged
Great for different listening modes
Bought as a gift for my daughter as sometimes she wants good background noise cancellation, at other times she needs the transparency listening mode.
These have to be one of the best wireless earphones I've tried, it comes with 3 different size ear pieces so you get the perfect fit in your ears and they don't fall out. Noise cancellation is a very good feature on this product.
Just as you would expect from Apple. Excellent.
Amazing sound, fool proof setting up. Everything expected from an apple product
Great sound. Highly impressed.
Great Headphones Better than expected, comfortable, good sound, easy to connect. Comfortable even when lying on them at night which was a surprise. Only thing that can be improved is the level of noise cancellation, it could be more.
Absolutely brilliant. If anything too good as you are not aware they are in your ears when nothing playing and you find yourself checking because you fear you have lost them. Fit perfectly because of the 3 different size covers to secure in your ears. Able to block out background noise if you want to. Worth the cost.