Customer Reviews — Panasonic 4in1 Steam NN-DS596BBPQ 27 Litre Combination Microwave Oven - Black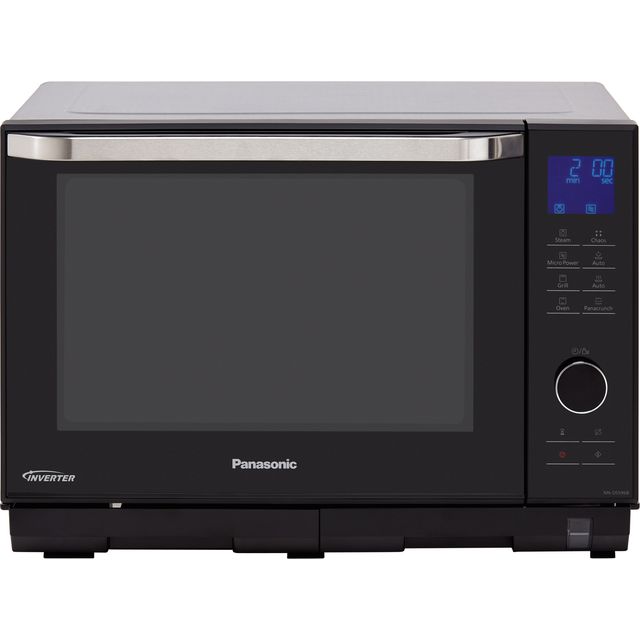 Customer Reviews — Panasonic 4in1 Steam NN-DS596BBPQ 27 Litre Combination Microwave Oven - Black
Panasonic 4in1 Steam NN-DS596BBPQ 27 Litre Combination Microwave Oven - Black
27 litre capacity - great for medium-sized households

Sensors adjust the setting for perfect cooking results

Convection option gives you even cooking results

Grill function is perfect for quick snacks

Flatbed design gives you more room for larger dishes
very lmpressed with product. All features work well
Lived up to my expectations
Love this oven - my last one was a Panasonic, so it had a lot to live up to, but so far so good. Just as easy to use. I love that the tray slots in. It's very quiet and looks great on the kitchen surface! I would buy again if I needed to.
Perfect delivery as promised perfect piece of equipment
Great quiet microwave oven with lots of great functionality
Only had it a week but all good so far cooks well it's very quiet I would buy again! Service from ao great delivery just as good
Great new addition to our kitchen. Silent running and uses very little electricity. It is a great size oven for cooking for two people. we are yet to discover all its features, though the steam injection is fabulous when baking bread. Rather than replacing a combi microwave oven, like for like this has been an investment for our kitchen.
I thought it was going to be a hard learning curve to use this oven seeing as our last microwave oven was 12 years old! Not so... Such a breeze to use and very efficient. Excellent delivery service from AO too!
It's OK - but not as great as I'd expected.
I like that it is quiet, and seems solidly built. I'm less impressed that it seems difficult to use both microwave and convection at the same time... (I failed to work out how to do this when baking a potato - but can't rule out that it is possible.) The display is also a little disappointing... I can't see it in bright sunlight and the scrolling text is a bit "naff". Ease of use of the controls was a major part of why I selected this combination oven – they're not difficult to use – but fell a short of my (high) expectations. The buttons don't have a tactile feel and if it's dark in the room you can't see where to press… My (much cheaper, older) combination oven allowed me to press the big (turning) knob to start… which was great... this Panasonic doesn't have that feature. I'd have also liked to see a non-metal tray included – one that fits the same slots as the 'panacrunch' metal tray… but, I suppose, I need to shop around to find one that will also fit. Overall, I'm satisfied. I don't wish I'd bought something else – but it is disappointing that a few minor niggles leave me thinking "it's OK" – rather than "it's Great!"
Excellent product, reliable and trustworthy