Customer Reviews — Sony NW-E394 Walkman MP3 Player with FM Radio - Black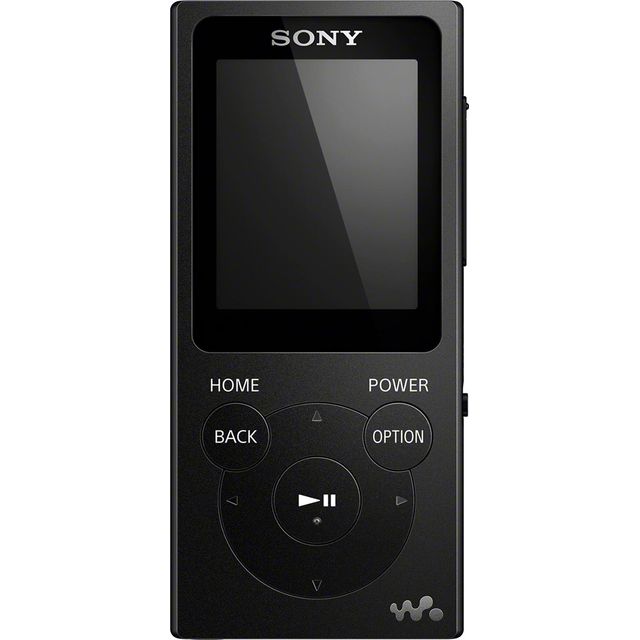 Customer Reviews — Sony NW-E394 Walkman MP3 Player with FM Radio - Black
Sony NW-E394 Walkman MP3 Player with FM Radio - Black
Sony Walkman MP3 player with built-in FM radio

8GB of memory - the equivalent of 1800 songs

Rechargeable battery lasts up to 35 hours

Easy to read, backlit colour display screen

ClearAudio+ adjusts settings for the perfect sound
neat, small, light weight, easy to handle, loading straight forward, good sounds, buttons etc simple to use
So far this MP3 player has been great. The sound quality is good and it holds a huge amount of music. For the price, it compares very well with the more expensive MP3 players and I think it is as good as any of them. I would definitely recommend it.
Good, lovely little gadget. this was for a 6 year old and she loves it, very handy for small hands. good sound quality.
Bought as a gift, so no proper use. But have been uploading songs on to it for the recieve. Very easy to add songs on..but actual product is very light so not sure on durability. Seems like an easy to use product though and bonus that you can use radio on it
Great little MP3 Sony Walkman
Excellent product. So lightweight and easy to carry around. Very easy to tune in the FM radio and store the stations and it has a crystal clear sound. I am very impressed and highly recommend it. Easy to download your music onto it too. I'm a loyal Sony customer and have bought Sony products for years and the standard of this Sony NW-E394 MP3 Walkman is incredible. I have bought other MP3's in the past and have returned them because they were too complicated to use. Not this little Sony Walkman. It is small, user friendly and just perfect.
Good size and lightweigt MP3 player. Clear display and easy to use. Head phones that come with it are basic but work.
Sony NW-E394 Walkman MP3 Player with FM Radio - Blue
So far it seems to be a good product but it needs more usage to ascertain how good it really is. Sound and reception are good so far. Seems well made and is attractive by design but it is feather weight and continued usage will be the real test for durability.
Sony NW-E394 Walkman MP3 Player with FM Radio
Recently purchased this mainly for when i take my dog for a walk and i am so glad i did so easy to drag and drop MP3 Files onto and Delete just as easy, Plenty of storage and so easy to operate without being complicated,really good sound quality and volume is plenty loud enough, overall quality as you expect from Sony and i would thoroughly recommend value for money