Customer Reviews — Acer 11.6" Mediatek 32GB eMMC 4GB RAM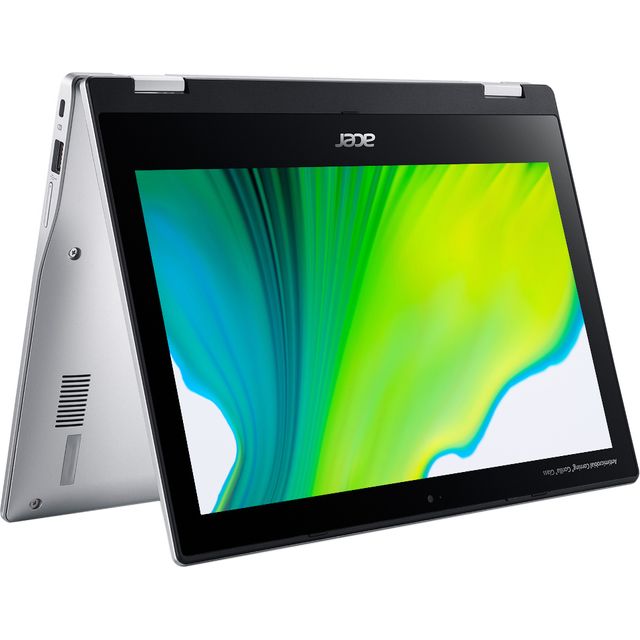 Customer Reviews — Acer 11.6" Mediatek 32GB eMMC 4GB RAM
Acer Spin 311 Chromebook CP311-3H 11.6" - Silver
Easy-to-use Google powered laptop with quick start-up

Built-in antivirus and access to millions of apps

Lightweight laptop with a 15-hour battery life

Get one year of free online storage with Google One

MediaTek processor with 4GB of RAM
We purchased the Acer Spin after a recommendation. Its exactly what we needed, portable, fast, compact, excellent battery life, easy to set up and navigate, and we are going to purchase a pen soon to explore the world of digital art. Does everything my teenagers want/need it too. Am infact considering buying a second so they won't have to share it.
Great small and slim chromebook
Ordered this chrome book for my son so he could do his school work at home. Was a little sceptical as it seemed fairly cheap, we received it and got set up. It's a great little chrome book which you can flip over and use just as a touch screen. Would definitely recommend it for child home schooling/ homework.
Perfect for homeschooling
Perfect for my son's home-schooling - small, lightweight, but robust. He found it easy to use, no problems at all.
Very impressed with speed and functionality of product. Got for parents as easy to use, lightweight and small. Would have been nice to have backlight on keys, but can't really complain for the price. Picture quality is fine, but ain't gonna impress anyone wanting to watch stuff on the device. Good enough for browsing though and touchscreen is a bonus for usability. Processor seems up to the job, but not used a chromebook before so they may just not be as slow as windows or macs and generally a more efficient if very simple operating system. Memory is obviously minimal as they want you to store stuff on their servers which some numpty decided to call the 'cloud' which is just a remote server in a refrigerated warehouse. Keyboard is easy to use and touchpad works well (better than my laptop which was four times the price from Asus). I'd certainly recommend, depending on your needs. ??
Only had it a few days but so far so good.Easy to use, touch screen and flip screen really good feature
Great product for online use and games too ??
Wish I brought it ages ago
Loving this new Chromebook so far. It's turns on and loads within seconds. Touch screen is far more useful than I thought it would be. Using it on work/ Chromebook mode and not just when it's flipped as a tablet. Don't know how I coped without for this long. I'm also using far more functions of Office 365 now as it is so easy to use and navigate, better than on my PC. As I use it more I'm sure I'll find other features really useful. Can't find fault!.