Customer Reviews — Ninja Foodi 6 Litre Multi Cooker - Black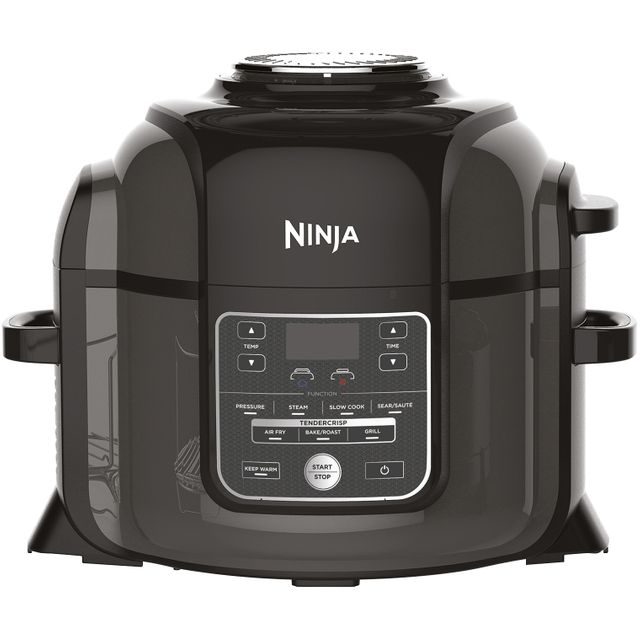 Customer Reviews — Ninja Foodi 6 Litre Multi Cooker - Black
Ninja Foodi OP300UK 6 Litre Multi Cooker - Black
6 litre capacity

1460 Watt power output

Has air fry, grill, slow cook and pressure cook options

Special function keeps food tender & crisps the outside

Attachments are dishwasher safe for easy cleaning
Fantastic, all the setting for different types of food are great.
A really great product, making my life easier.
It's an amazing product. I was finding bending down to my oven difficult and just cooking for one is not economical. I've managed to cook a roast dinner and cook a fruit cake in it in the week that I've had it. It's so easy to use.
Ninja foodi the ninja of cooking
This ninja foodi is excellent. I use it for almost all my cooking. Why because I can and it's really fast and easy to clean. Top marks ninja foodi love it.
Very easy cooking an tasty end product.
Delivered next day, and really happy with it. The Foodi is every bit as useful as I hoped it would be. It has replaced several gadgets instantly and the frying pan is getting chucked out as well.
Ninja Foodi - Really that good? Well, yes...
It's not often that Fancy Kitchen Gizmos deliver on their promises - but the Ninja Foodi actually makes a decent enough job of doing precisely that. It pressure cooks, roasts, airfrys, bakes, grills and errrr executes EVERYTHING meal-related very effectively and with the minimum of fuss. Only slight snafu was the red pressure seal not popping up 100% of the time, so needing a gentle prod. Otherwise, great.
Does exactly what it says ,cooks superb food in a fraction of the time, this is a must for every household.
I bought this as a present for my partner and he and I love it!! Have done so many dishes in it it's fast easy to clean we hardly use the oven anymore everything turns out perfect and in minutes! Love it best purchase I have ever made