Customer Reviews — Crash Bandicoot N Sane Trilogy 2.0 for PlayStation 4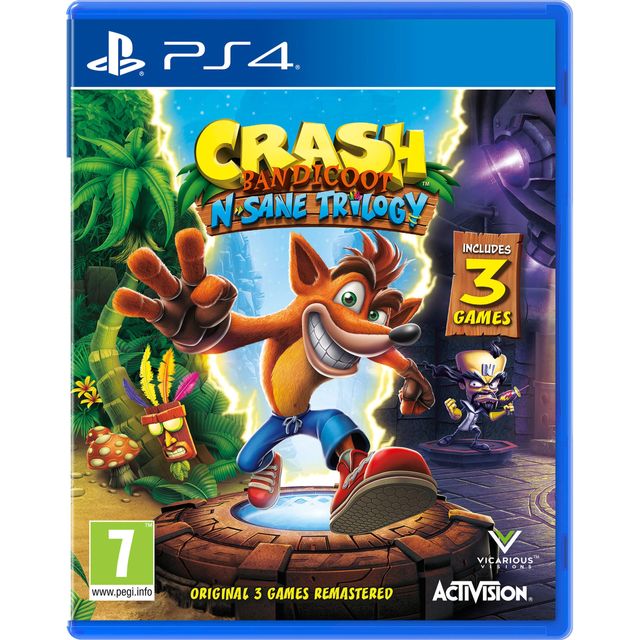 Customer Reviews — Crash Bandicoot N Sane Trilogy 2.0 for PlayStation 4
Crash Bandicoot N Sane Trilogy 2.0 for PlayStation 4
Three remastered platformers

Suitable for ages 3+ so it's great for the whole family

Single player gameplay only

Published by Activision

Released on 21st September 2018
the item was perfect for my grandson
It was a great game and thank you for the good price.
Great game for all different ages!
crash bandicoot n sane trilogy 2.0 for PlayStation 4
its one of the best platform games i have played the game play is so good i would recommend this game
Just like the old ps1 version except with better quality. Delivered way sooner than expected which was great!
Got the game as I loved it when I was younger, definitely worth it for the nostalgia! However I don't recall it ever being that difficult..or maybe I just got old haha. Definitely recommend.
Lots of fun playing this. Brings back good memories.
3 Bandicoots in 1, what more could you ask for Being a fan of crash since he first emerged on the original PlayStation, I saw this and thought 'got to have it'! three games in one for an excellent price, if you want to relive the early days or want to experience Crash Bandicoot for the first time, you won't go far wrong with these!