Customer Reviews — Star Wars Jedi Fallen Order for Sony PlayStation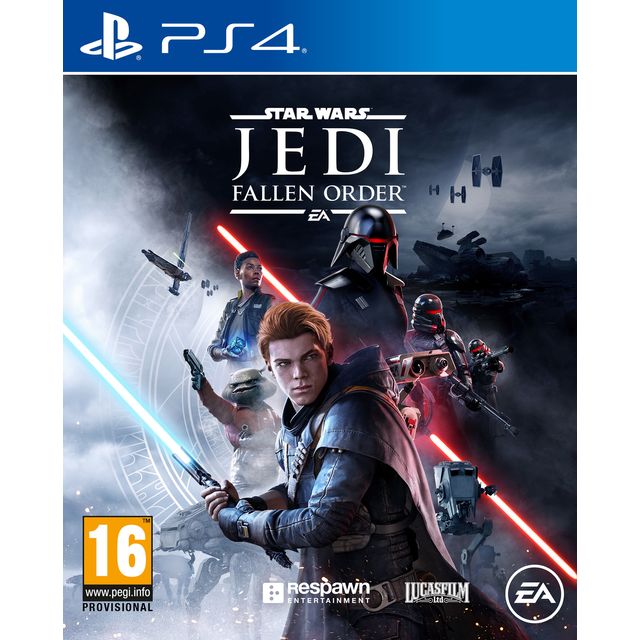 Customer Reviews — Star Wars Jedi Fallen Order for Sony PlayStation
Star Wars Jedi Fallen Order for Sony PlayStation
Epic sci-fi action game set in a galaxy far, far away

For ages 16+ so it's not suitable for children

Single player gameplay only

Published by Electronic Arts

Released on 15th November 2019
Very in-depth story amazing game play. Excellent Star Wars story can't recommend enough
Having been a great fan of Star Wars for many years, I have played all of the games available and this is by far one of the best! The storyline is amazing and keeps you enthralled in the game. The range if levels and missions make for hours of gameplay. The customisation of your lightsaber, clothes, the ship and your droid make for great fun as you collect them through chests throughout the game. The variation in difficulty for enemies means that you are never without a challenge. This is a must buy for any Star Wars fan!
One of the best story games ever!
I haven't played on a games console in years and I'm so glad I picked this game as the first one to try out! So many hours worth of fun filled action with great story with so much more to explore! Really really fun game!
Great game so far. Looks amazing and is difficult enough to keep you engaged.
An amazing game with great gameplay. It's the Star Wars game I have been waiting years for. Buy it you won't regret it!
Cannot ask for better service than anything else. This game I don't need to say more
Game was very good alot of enjoyment hours of game play shame it wasn't based on the actual movies but still worth a buy