Customer Reviews — Crash Team Racing Nitro-Fueled for PlayStation 4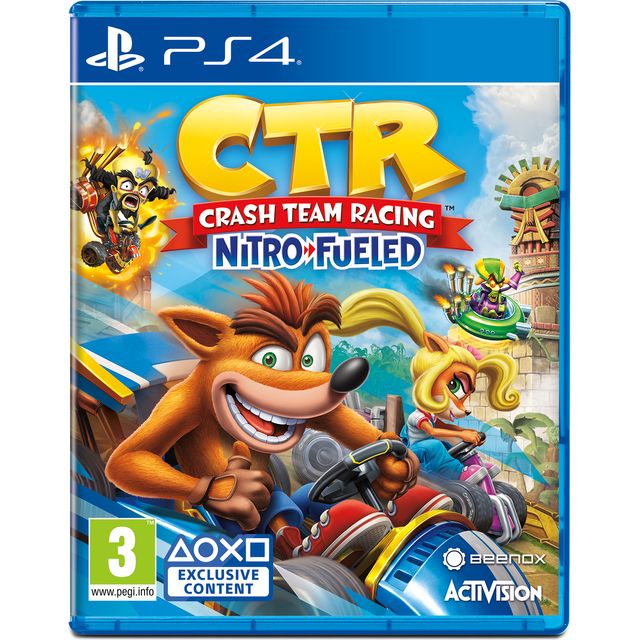 Customer Reviews — Crash Team Racing Nitro-Fueled for PlayStation 4
Crash Team Racing Nitro-Fueled for PlayStation 4
Chaotic cartoon racing game

Suitable for ages 7+ so it's great for the whole family

Single player and multiplayer game modes

PlayStation Plus subscription required to play online

Released on 21st June 2019
Great fun-filled game. Anyone can play it straight from the off. If you like Mario kart you'll like this too.
Fun, family friendly game!
Great game to play with the family. Play as a team or against each other. Great fun and slightly competitive. Brings fond memories of my childhood back playing this game against my dad... now I'm playing against my son! Very nostalgic! Great fun
Great game, a lot of different scenarios and endless hours of fun. I would recommend to everyone.
Received this within a few days of ordering, very impressive given the current circumstances. The PS is an excellent games console and the quick start guide was all my kids needed to start playing. Overall very pleased
Kids love it. Hours of fun. Great for all ages. Easy to work
Super quick delivery. I ordered on a Friday night and had my item by Sunday morning. Well packaged.