Customer Reviews — Microsoft Desktop 900 Wireless USB Keyboard with Optical Mouse - Black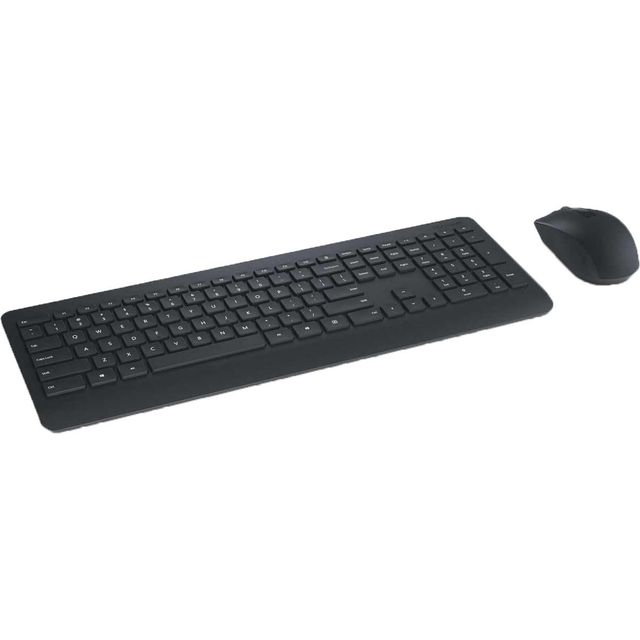 Customer Reviews — Microsoft Desktop 900 Wireless USB Keyboard with Optical Mouse - Black
Microsoft Desktop 900 Wireless USB Keyboard with Optical Mouse - Black
Connect wirelessly using a USB receiver

Compatible with Windows and Mac computers

Control videos and music with the media keys

Optical mouse included

Set up in seconds with plug and play wireless dongle
really good wireless mouse and keyboard wellworth the money
Decent keyboard and mouse set.
This set is fine, do what they are supposed to, nothing special, but decently priced, and the keyboard is very solid compared to other similarlly priced ones. The mouse is a bit chunky, it might not suit people with small hands, but is fine for me.
A straightforward piece of kit, works OK.
Great product. Easy to set up, with a soft, quiet keyboard. Good reacting mouse. At a great price, with a very fast delivery. What more can you ask for.
I have been very impressed with the MD 900. Easy to set up and it makes an excellent laptop better.
Dose exactly what it says on the tin no setup required just plug and play , easy to arrange delivery at the time I wanted all round good experience
Superb Quality - Value for Money
Resorted to buying this keyboard after using an inferior wifi mouse and keyboard for months. It drove me wild! I have my PC in the cellar below the floor, so good signal strength is a must. The board and mouse are very responsive and excellent quality. I've bought two of these now. the other is for controlling the TV, PC. Again below the floor. Well worth the extra money.
The product works and look fine; but is a mouse and keyboard not much to get excited about