Customer Reviews — Sharp R372SLM 25 Litre Microwave - Silver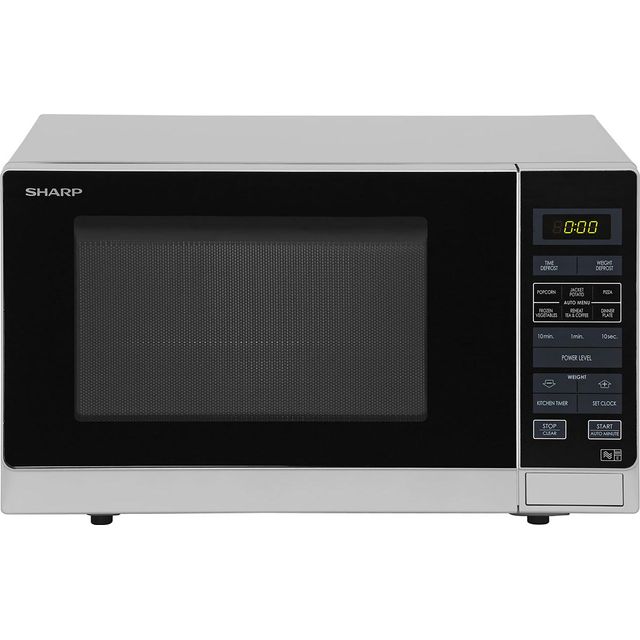 Customer Reviews — Sharp R372SLM 25 Litre Microwave - Silver
Sharp R372SLM 25 Litre Microwave - Silver
25 litre capacity - great for small households

900 Watt power output – cooks food rapidly and evenly

Choose from 11 power levels

Automatic programmes take the guesswork out of cooking

Special function thaws food quickly and hygienically
A Little noisy and no reminder of completed cooking after initial warning
Easy to use, does what I want it for
After my old Sharp fell apart (literally) after 30+ years I wanted something similar - easy to use and reliable. We chose this model which looks good, does what we want it for and is only slightly smaller than it's predecessor but still able to fit dinner plate in. The door clunks when closing and because of the colour (& maybe my eyesight), the touch panel instructions are not easy to read. However I'm sure in time I will get used to it.
Right in the middle of a kitchen refurb, my old one decided to pack in. No problem. I ordered this the same day and it arrived the next day at lunch time. Looks good works well, just the job! Although not had chance to use it to it's full potantial yet.
I had bought a Sharp R371 five years ago and just loved everything about it but sadly it died so searched everywhere for the same one but it seems it is no longer available so supposed the R372 had replaced it as it had the same requirements. However it is more noisy, the door closing is not as easy, the inside is dark and it just looks less attractive in general, not as robust as the last one, rather disappointed, did think things would improve not go backwards.
Powerful microwave for a fantastic price. I would recommend this product.
Highly recommended by the reviews but didn't realise it's quite big at 25 litres family sized but we squeezed it in. It sounds just like a microwave so not very loud to us. Easy to use & clean the silver looks very stylish
Was looking for a midrange/basic microwave and came across this one which ticked all the boxes I required plus some. Done the usual research and other peoples reviews and brought it. Great buy looks good, heats great and easy to use. Slightly noisier than last one but who cares I do not sleep while cooking. Grab yourself a terrifically good priced bargain!
Excellent .Very pleased with it.This was a replacement for my old microwave of 17 years which was also a Sharp so I was already sold on the brand .The new version didn't disappoint .