Customer Reviews — Samsung 70/30 Frost Free Fridge Freezer - Stainless Steel - D Rated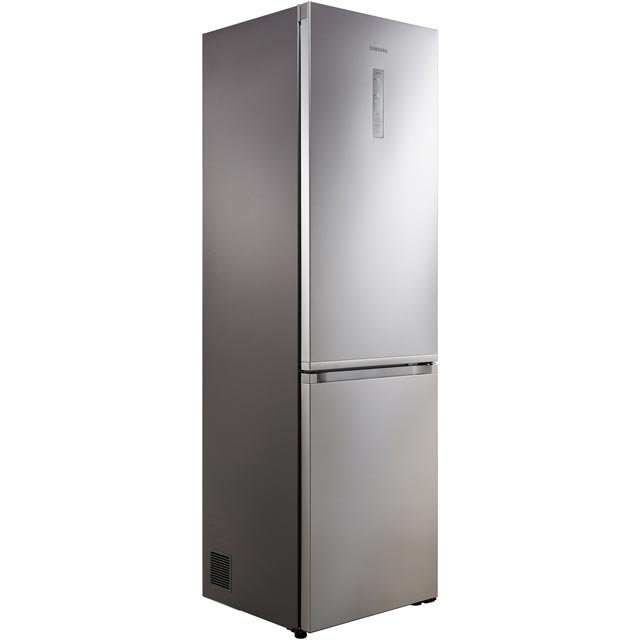 Customer Reviews — Samsung 70/30 Frost Free Fridge Freezer - Stainless Steel - D Rated
Samsung RB36R8839SR 70/30 Frost Free Fridge Freezer - Stainless Steel - D Rated
355 litre capacity - holds 19 bags of food shopping

Separate cooling systems for the fridge and freezer

Slim walls maximise internal storage space

Clever drawer can be used to thaw or quickly chill food

Dimensions (cm) - H201.7 x W59.5 x D59
Great looking product with good features
The best quality with amazing capacity ??
Do not buy the bottom of the fridge fills with water under the salad / meat drawer . it appears to be an ongoing problem that samsung know about . first one was replaced after 3 months with same model second one leaked water exactly the same after 2 weeks. shame cause we loved the fridge freezer!!
I left a glowing review previously for this item but after four months of use and three floods (due to the area underneath the pull out drawers in the fridge holding water and flooding the kitchen floor when the door is opened) I have had enough so an engineer is being booked to hopefully solve this problem or it will be going back, you dont pay this kind of money for a fridge to have this problem. I wanted a fridge to last at least 10 years for this price so fingers crossed it will, wish I had kept the 15 year old Indesit now, never had a problem with that one.
Great product for the first 4 weeks
Lovely looking fridge to fit a small tight space, plenty of room in both fridge and freezer, nice layout of shelving and drawers, love the blue light in handle as gives nice glow during night time hours. Absolutely loved it for the first 4weeks until it started leaking from back panel inside the fridge and gathering under bottom drawer then spilling out onto the floor. In the process of having a repair which has already taken 2 service men 2 visits and still not fixed, very dissapointed which is such a shame as it truly is a great fridge apart from the now leak which I've found seems to be a common fault with this model. Even though we did lots of research before buying and it and was recommended. Hoping once repair has been done I will enjoying it again as I had the first 4 weeks..!! When it was delivered and installed the service men left it uneaven so far I've had 3 different service men try to level it but still not right. Also hoping this will be corrected during the next repair appointment.
Stylish finish, both inside and outside. Feels cool and crisp inside and after having it for a week I can say I'm extremely impressed. Looking forwards to having a frost-free-fridge-freezer! It's almost completely silent while not actively cooling, but while it is cooling things down it could be quieter. I like the proportions, shelving, door options, etc. No complaints other than the occasional noise which I suppose is inevitable, the Which reviews it as being quiet and I don't done any comparisons. Nice if it had a higher energy rating, but under the old scale was an A+++. Just activated my 5 year warranty, and I hope it lasts me twice that.
Brilliant fridge freezer - makes great use of space and it's looks provide an upgrade to our kitchen
I gave this a 4 star when it arrived earlier this year, but it leaks inside. Samsung know that it's an ongoing problem with these fridge freezers, but at least they've agreed a refund or exchange. Shame about the fault as it's a lovely looking product.
Spacious, well laid out interior. Very smart.
It's a lovely fridge freezer - very spacious due its height. As a result quite hard for me to get to the top shelf but that design flaw is mine, not the fridge's! The only reason I haven't put five stars is that we haven't had it long and it feels like it might a bit noisier than previous fridge/freezers - bit of a hum but certainly nothing that would stop me buying it. A nice configuration of shelving and the freezer drawers are lovely and big.