Customer Reviews — Roberts Radio Revival RD70DE DAB / DAB+ Digital Radio with FM Tuner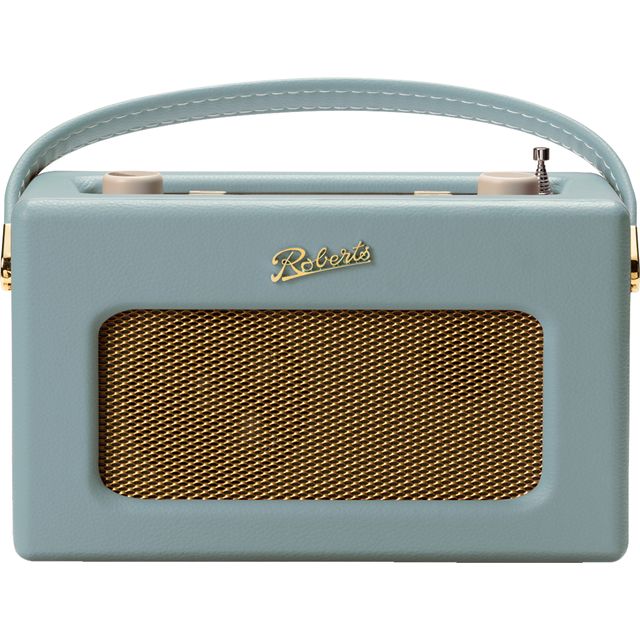 Customer Reviews — Roberts Radio Revival RD70DE DAB / DAB+ Digital Radio with FM Tuner
Roberts Radio Revival RD70DE DAB / DAB+ Digital Radio with FM Tuner
Listen to FM and DAB/DAB+ digital radio

Store 20 pre-set radio stations

Plug into the mains

LED display shows which station you're tuned in to

Includes a clock & buzz alarm
Up to date DAB radio but with the same feel of past Roberts Radios
Owned a Roberts Radio for years. Sound has the same quality and feel. Listen a lot to Radio 4. Seems to remind me of days past, buttered toast and a pot of tea warming up in front a fire, after a winter's walk in crisp autumn leaves; touched by frost.
Looked at this radio for a long time . So worth every penny .Realy soled and colour true to picture.The sound is unbelievable,so much clearer than my old radio.Easy to find stations and pre set .This is my pride and joy at this horrible time .
Elegant, practical and cool.
Amazing quality and worth the price!
Fantastic radio, I couldn't believe the sound quality when I turned it on. Was almost too bassy for talk radio, but then I worked out how to use the equaliser in settings to change to different modes (News, Rock etc) , so that's sorted. This is replacing my old Roberts Revival FM radio I've had for around 10 years and the difference is like night and day. Wish I hadn't waited so long to replace it! I love it.
Absolutely love my little radio, I had been eyeing it up for a while and decided to treat myself. I had seen the price on ao.com was far cheaper than anywhere else I could find it so naturally ordered it. The sound is fab and the radio is just so pretty, definitely would recommend it !
Roberts Radio Revival RD70DE DAB / DAB+ Digital Radio with FM Tuner - Duck Egg Roberts Radio Revival RD70DE
Great radio, very easy to set up and use. Good sound quality
The Roberts revival radio HAS BEEN A GOOD PURCHASE and would recommend it to the general public.