Customer Reviews — MSI Clutch GM11 Mouse and Vigor GK30 Wired USB Gaming Keyboard - Black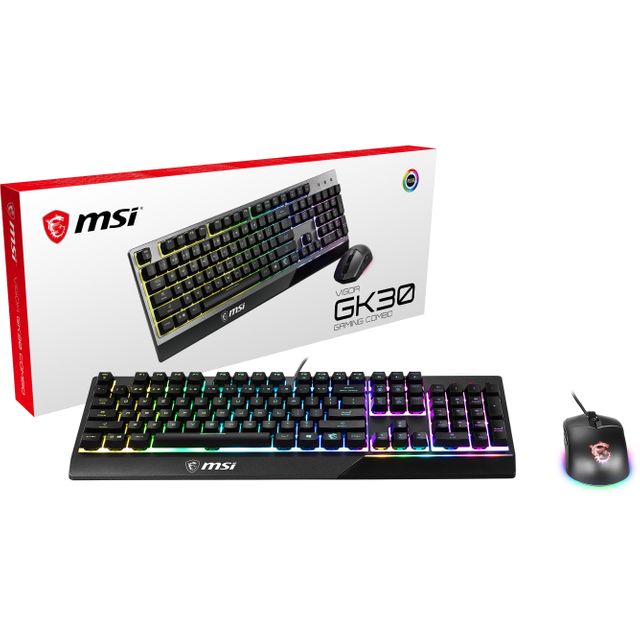 Customer Reviews — MSI Clutch GM11 Mouse and Vigor GK30 Wired USB Gaming Keyboard - Black
MSI Clutch GM11 Mouse and Vigor GK30 Wired USB Gaming Keyboard - Black
Wired USB connection - easy to set up

RGB keyboard - customise millions of colours

Water-repellent design

Anti-ghosting keys - perfect for gaming

Comes with a wired mouse
Amazing quality, affordable price and very quick delivery would recommend
Really great keyboard and mouse, Gives you a huge variety of colours and colour waves. would recommend very much
The keyboard and mouse are perfect for my needs and I cannot praise msi for their product. Bargain for the price.
The item was fantastic I bought this for my little brother and he absolutely loves it made his day when I gave it him
Works great, value for money definitely!
Use this daily and it does everything i would expect of it. Would definetly recommened purchasing this over a more expensive model