Customer Reviews — MSI Clutch GM11 Wired USB Optical Mouse - Red / Black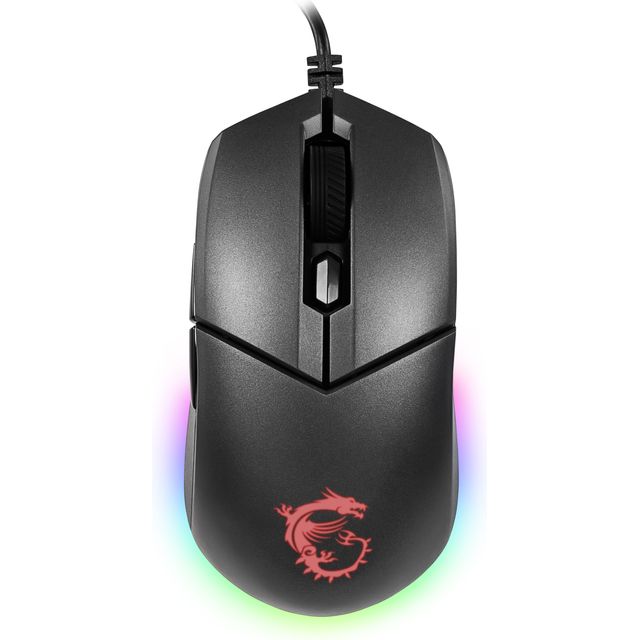 Customer Reviews — MSI Clutch GM11 Wired USB Optical Mouse - Red / Black
MSI Clutch GM11 Wired USB Optical Mouse - Red / Black
Smooth and precise movements with optical technology

Adjustable DPI - change the sensitivity for each game

RGB lighting for the ultimate customisable kit

Features a total of 6 buttons for complete control

Scrolling wheel lets you move through menus quickly
One of the smoothest mouses I have used for a computer highly recommended 10/10
Great item and easy to use.
Does the job it feels and looks great with the different colour changes. Easy to use.
Does the job with no issues, it's a mouse, does what it says on the tin.
Excellent laptop for the money
The laptop performs exactly as advertised. The turbo button is very useful for times when you need extra speed. The display is first rate. The graphics card can handle all the games comfortably. The laptop is also used for adobe creative cloud and it can easily cope with all the programmes lighting fast! All in all very pleased with the purchase.
Really good muse for the money , very comfortable to use ????
Amazing! Worth the price for a sustainable mouse!
The item was expensive for a mouse but with that cost does mean it's reliable and more trustworthy than a cheaper one from another site or brand.
Great mouse, good for smaller mouse pads and RGB lighting is easy to change and looks smart
Great mouse for gaming with the extra 2 side buttons. The mouse glows various colours constantly which looks good.