Customer Reviews — Skullcandy Cassette™ Wireless On-Ear Headphones - Black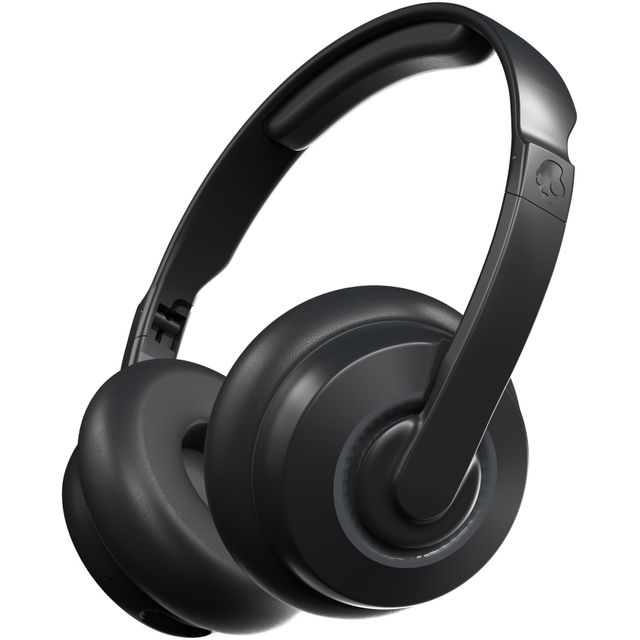 Customer Reviews — Skullcandy Cassette™ Wireless On-Ear Headphones - Black
Skullcandy Cassette™ Wireless On-Ear Headphones - Black
On-ear headphones for great comfort

Bluetooth connectivity with 22 hours' battery life

Built-in mic - take calls on the go

Noise-isolating design blocks out external sound

Foldable design - perfect when you're on the move
Excellent headphones Lightweight Comfortable High Quality Sound
I had some experiences with SkullCandy and they never let me down including this one. I really like the sound of it and the sound isolation. On the bus I can barely hear the engine. Battery time it's great as well, it can take 1 and a half day from 100% to 0%. Recommended.
Used to everyday for a week and seems pretty good. Good bass for music and good sound for podcasts as well. Haven't tested the range too much but it works downstairs while my phone was on charge upstairs. Looks good. Overall, happy at the moment
Really love this product the only thing that i would change was that the buttons dont have any info to what they do, would be nice to have like a power symbol or a volume symbol on them. other than that the sound quality the charge and everything is fab!
Great Product at a good price
Item delivered amazing quickly. Husband very happy with the product. The headphones are soft and comfortable to wear. I would recommend this product. Many thanks
Skullcandy Cassette™ On-Ear Wireless Bluetooth Headphones
The sound quality is great and the battery life is amazing
Loved them, much better than my previous pair, charge for longer are definitely noise cancelling (I would know I live in a very noisy house) and they are a comfortable and snug fit so it's music volume up and family noise down. Peace at last!