Customer Reviews — Beko Slow Juicer - Stainless Steel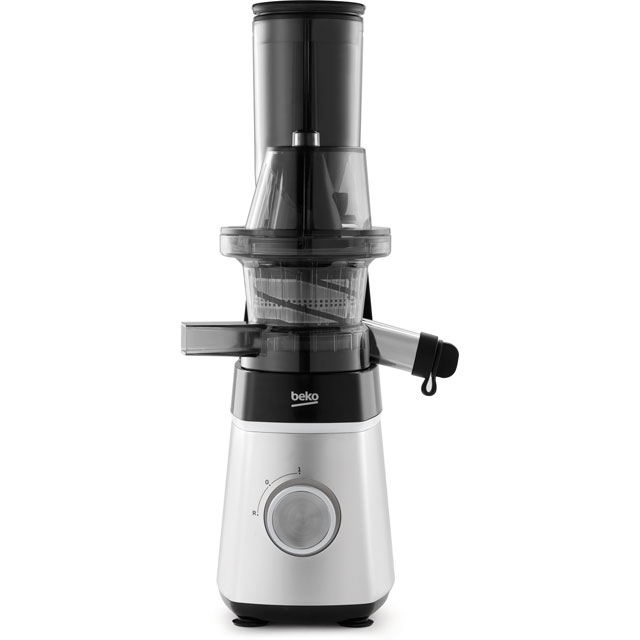 Customer Reviews — Beko Slow Juicer - Stainless Steel
Beko SJA3209BX Slow Juicer - Stainless Steel
1.2 litre capacity

200 Watt power output

Wide feed chute for bigger fruit and vegetables

Special tool creates delicious sorbet from frozen fruit

1 year manufacturer warranty
Easy setup and usage. Cleaning up after the juice is so easy.
Great for fresh fruit n veg juice
It's compact and easy to use and clean. Doesn't make too much noise and comes with very easy to follow instructions. Good to use if u have fruit and veg that needs using up before it goes off.
Its okay... I guess it does the job!
Having returned another slow juicer as the pulp was too wet, Ive been searching everywhere for a good slow juicer at a reasonable price and came across Beko. The reviews all seemed good so I ordered mine. It does the job buttttt the pulp gets stuck in the nozzle a few times whilst using it! I have to prod the nozzle for it to come out and for it to continue working again. This happens both with soft fruit (oranges) and hard (carrots). I would return it but cannot be bothered to find another one and have another problem. So I'm making do.
I'm very happy with my purchase:) is very quiet and east to clean
From the good to the hardest of fruit and veg the Beko gets you there. With carrots look-out for the option to use the non-juice stuff in delicious sauces.
The juice tastes excellent, soooo much better than juice made using my centrifugal juicer. Easy to assemble and clean, very sturdy and quite silent.
Have used this a couple of times, but so far it's great. Easy to use, fruit and veg only need a bit of cutting up before popping in, and it extracts well. It's also easy to get the small amount of remaining pulp out into the compost bin and the rest of the parts dishwash well.
Never buy this worst juicer
This is so bad it is by far the worst juicer I have used and a rip off for the price. All the waste and juice comes out of the same hole sometimes. Literally you are wasting Vegetables and fruits because you can not drink a juice made out of this juicer it does not separate the waste from the juice most of the time. It works like a blender. I read so many positive reviews but this product it a complete waste of money.