Customer Reviews — Samsung Galaxy Tab S7 11" 128GB Wifi Tablet - Mystic Bronze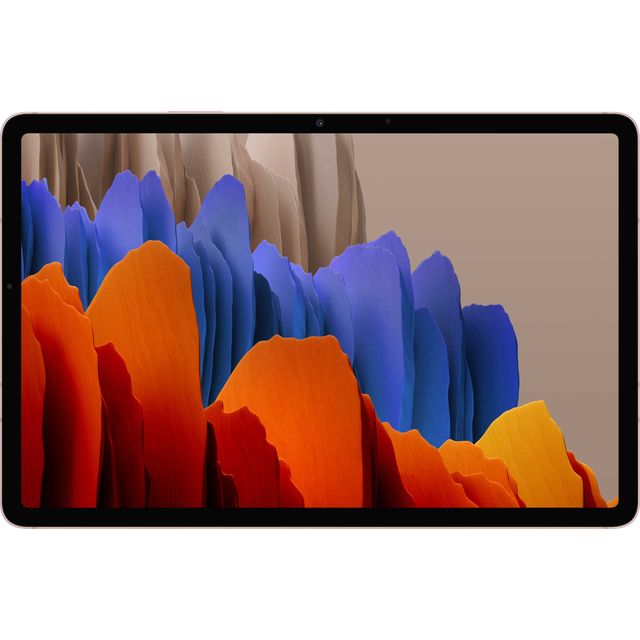 Customer Reviews — Samsung Galaxy Tab S7 11" 128GB Wifi Tablet - Mystic Bronze
Samsung Galaxy Tab S7 11" 128GB Wifi Tablet - Mystic Bronze
Android 10 installed

Quad HD screen - for a superior, crystal clear picture

Up to 15 hours battery life with 128GB of storage

Rear camera - 13 megapixel for incredible photos

Includes a Samsung S Pen for quick notes and sketches
My husband was delighted with this special birthday present
Tablet so far has worked fine, nice sleek design. I've found a few bugs with the samsung internet app, therefore I'm using Chrome for browsing instead. Would recommend if you don't want to be an apple sheep
This is a great product, would recommend!!!!!!!!!!!
Exceeded expectations, outstanding
Quick, slick, everything I expected and more. Got the keyboard cover as there was a deal available, great decision. It was replacing a Galaxy Tab S3 and noticeably smoother and quicker. Quality premium product, highly recommended.
Wife's happy, she has it by her work setup for watching TV series. I'm happy, it's good for editing photo's on the go.
Was very easy to set up, even for a 64 year old technophobe! Great tablet, does everything I want and loads more.
Great tablet for younger - home schooling and older for work from home. Very fast and reliable. Painting on tablet with pen takes You on another level.
This Samsung tablet is just as described and what I needed/wanted. I am used to using a Samsung mobile so find this easy to use. It is thin and light to hold. I'm very pleased with this tablet.