Customer Reviews — LG SN11RG Bluetooth 7.1.4 Soundbar with DTS:X,Dolby Atmos,Dolby Digital - Black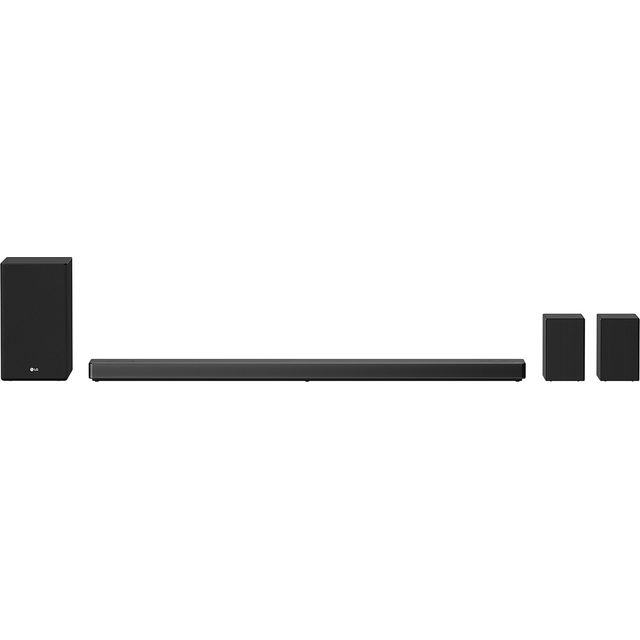 Customer Reviews — LG SN11RG Bluetooth 7.1.4 Soundbar with DTS:X,Dolby Atmos,Dolby Digital - Black
LG SN11RG Bluetooth 7.1.4 Soundbar with DTS:X,Dolby Atmos,Dolby Digital - Black
Meridian Audio Technologies

Dolby Atmos® and DTS:X with Upfiring Front and Rear Height Speakers

Enjoy a higher bitrate, Hi-Res content and uncompressed Dolby Atmos® with HDMI eARC

High-Resolution Audio sounds closer to the real thing

Control your sound bar and connected home with the Google Assistant built-in
Fantastic product that compliments the new TV. Well worth the money!!
Sounds great for the room I have it in. Larger size rooms might be an issue.
This soundbar with a TV philips 70 inch with ambilight is a perfect match , the soundbar sounds amazing , easy to setup, the 2 rear speakers are connecting automatically to the sound bar , to hear sound from those 2 wireless rear speakers you need to put the sound bar on movie mode ! Enjoy! ??
Great sound bar system. Easy to set up. Looks good. Perfect for all viewing choices. Ideal with LG Oled TV. Can't fault this item.
This an excellent good quality product which was very easy to install and set up. Well done LG for producing this Soundbar.