Customer Reviews — Tower T17022 Air Fryer - Black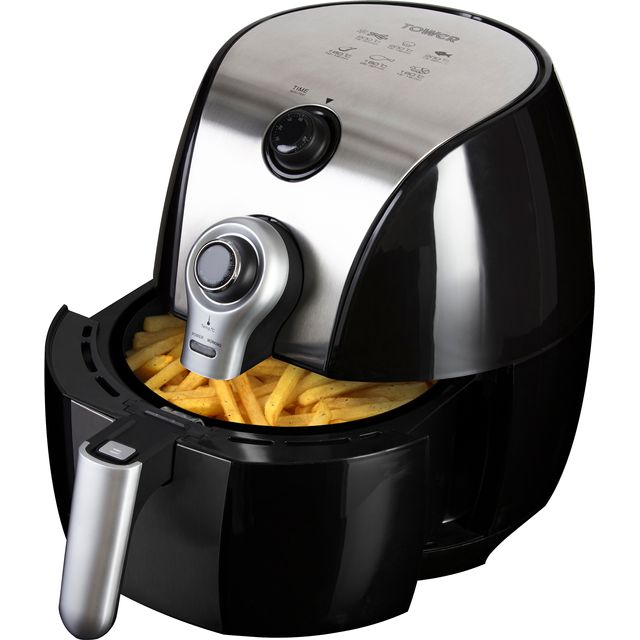 Customer Reviews — Tower T17022 Air Fryer - Black
Tower T17022 Air Fryer - Black
3.2kg food capacity

Set the timer for perfectly cooked food

Fries ingredients using hot air, for healthier cooking

Easily adjust the temperature to suit your meal

3 year manufacturer warranty for peace of mind
Outstanding product for the price fast delivery will be ordering again
Excellent product. Great price, cheaper than elsewhere.Cuts out the need to use the main oven to an absolute minimum, saving money. Cooks really well and quickly. Use it every day. Everything goes into the dishwasher which is great. Would highly recommend.
easy to use and clean, hard to beleive you cn enjoy meals like this cooks
Really please woth my purchase of the tower T17022 air fryer. Easy to use this product and very easy to clean afterward. would recommended this air fryer
I purchased this item because me and my partner have been thinking about getting one for a while and we are really glad we did! The item is straight forward to use and can be used for many different foods and cooks them great we use it very day.
Great for cooking chicken, pork, etc. But not the best for cooking chips as you have to keep shaking them and they are not that great. But haven't tried frozen chips yet though! Overall very happy with it. Loads of recipes online to use for inspiration.
The fryer seems to work fine, and must be healthier than my old deep fat fryer It also saves time and money, not having to change the oil( a job I hated)
Capacity an issue but great chips
We were surprised to find that although it is a 4.3l capacity Air Fryer, the recommended maximum quantities of food to be cooked on the reference table is only 600g. Aside from that, we have only used it a few times but have had some great healthy crispy chips and some lovely peppered chicken. It is simple to use and very easy to clean. A welcome addition to our kitchen appliances.