Customer Reviews — Tower 3 in 1 Deep Fill Sandwich Maker Sandwich Toaster - Black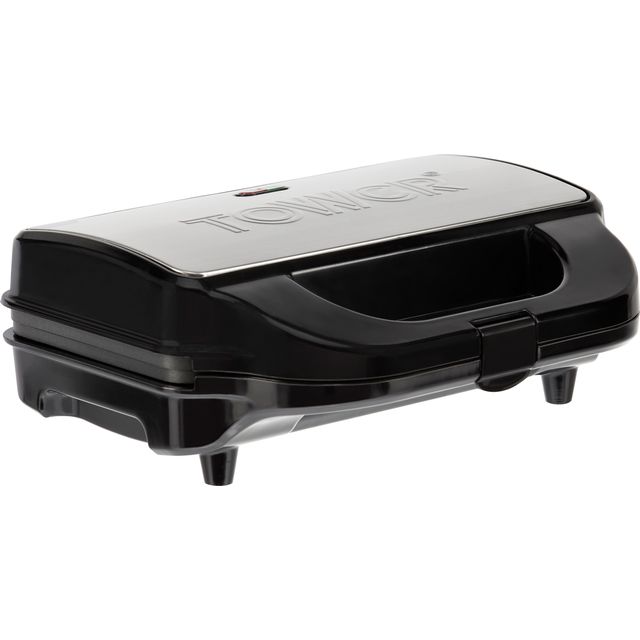 Customer Reviews — Tower 3 in 1 Deep Fill Sandwich Maker Sandwich Toaster - Black
Tower 3 in 1 Deep Fill Sandwich Maker T27020 Sandwich Toaster - Black
Make 2 portions at once

Grease-resistant, non-stick cooking surface

3 plates let you grill, cook sandwiches or make waffles

Automatically sets the temperature for perfect toasting

Quick and easy to clean - saving time and effort
Works a treat and looks great, doesn't feel flimsy either
I returned it today, for sandwich making it was just ok for waffles does not heat enough and waffles are raw, you need to bake them for 30 mins and after that time you get just dried but not baked mass. Probably can be used for drying herbs not making waffles
AO Com surpassed themselves with the service provided to deliver this wonderful item . The quality of deep fill sandwich is excellent and easy to use plus you got the added bonus of making Waffles and Panini's .
I've bought and binned countless sandwich makers but I couldn't be without this one. I've even bought them for friends and family. I use it most days now and use the panini plates for cooking all sorts.
Exactly as described. Interchangeable plates make it a great multifunctional product. Just what we wanted. Quick delivery and good options for available delivery days.
It is the best sandwich maker we have had. So easy to use and clean. A must buy.
fab item ynlimited uses east to use clean. would def recommend to everyone great price too
We bought this toastie maker for my son to take to Uni......he couldn't wait to use it and has been eating toasties all week....and to have his younger siblings so much so they were so bereft at the thought of 'it 'moving out' [Not their brother however] that we've had to order another !!! It's super easy to clean, the changeable plates are genius! Brilliant purchase !!!