Customer Reviews — Hoover BREEZE EVO TH31 BO01 Upright Vacuum Cleaner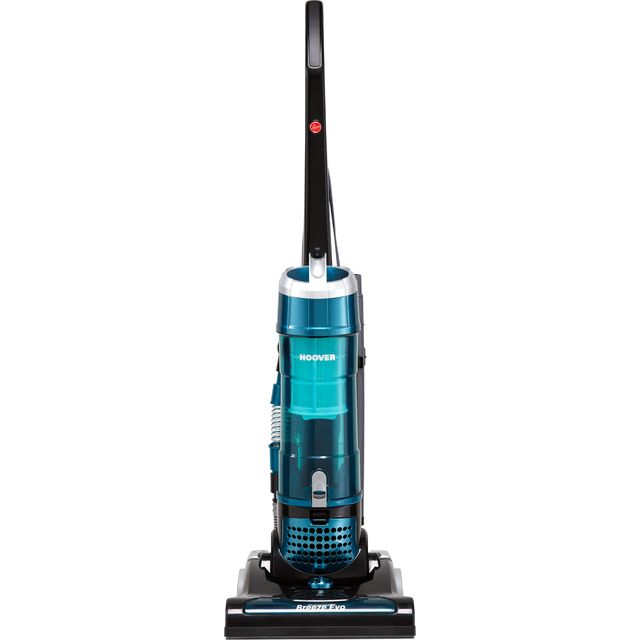 Customer Reviews — Hoover BREEZE EVO TH31 BO01 Upright Vacuum Cleaner
Hoover BREEZE EVO TH31 BO01 Upright Vacuum Cleaner
Bagless cleaning - easy to empty and no bags to buy

Brush bar rotates to effectively lift out dirt

Special technology provides incredible dust separation

Washable EPA filter

Effortlessly empty the dustbin at the touch of a button
Great product at great price
Great cleaner at great price with all attachments
can not believe how quiet the hoover is ( compared to others i have had ) price soo cheap for quality hoover overall 5 stars all around
brilliant hoover, picks up well.
Great cleaner, does exactly what it says on the box!!
I bought this vacuum to replace my old Dyson which broke; it works fine despite it being a lot cheaper than Dyson. It's less powerful (as all vacuums are now since the new rules came in) but it does seem to pick up well. It's also lightweight which is good for moving it around the house. I didn't fancy a cordless due to the re-charging aspect of them. If you're looking for a reasonably priced but good vacuum from a decent brand, then this is it.
Breeze through the housework
Very easy to use. All attachments with you wherever you are. Easily moved about. As an 80 year old this is important . Lightweight. .Just right for me. Would certainly recommend.
Works fine but the hose attachment is quite annoying in that it is not sited on the body of the machine itself.
Great for pet hairs. We're a dog friendly pub. And this is just the job.