Customer Reviews — De'Longhi Dragon 4 Oil Filled Radiator 500W - White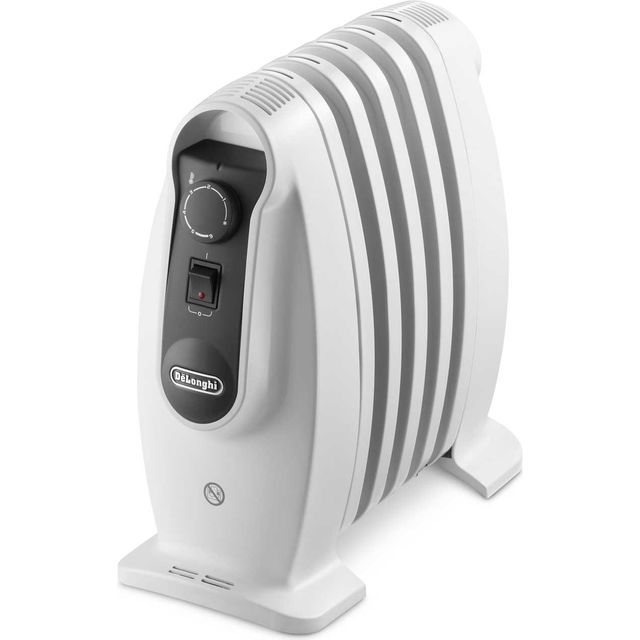 Customer Reviews — De'Longhi Dragon 4 Oil Filled Radiator 500W - White
De'Longhi Dragon 4 TRNS505M Oil Filled Radiator 500W - White
500 Watt power output

3 heat settings to choose from

Anti-frost design prevents freezing in cold weather

Automatic shut off system for peace of mind

Cable can be safely tidied away when not in use
Great compact little heater. Warms up quickly. Perfect for working from home!
Great little radiator, gives a boost to the heating on these cold days in my home workplace...the dining room!!
Great compact heater which is ample to keep the spare bedroom/ office warm while working
Good for a small space, but limited outside of that.
This radiator is very small and very portable, easy to move around as needed in the home thanks to the handles on either side; nice, simple, design that works well. It's not heavy either, so that contributes to the portability. Where it falls short is how much heat it generates. Sure, it's only 500w, so perhaps it's my expectations that are the issue, but given the slightly premium price, and what else is available in that price-bracket, I was expecting a little more. It's enough to heat a little box room if you keep all the doors shut, but anything bigger than 2m X 2m and you might be left a little wanting in the colder months. It doesn't seem like there is a great deal of oil in it, but then I'm not familiar with oil filled radiator a, this is my first, so perhaps this is normal.
Works great, perfect for hearing a small room, especially over night.
Good compact size with good heat. Looks fab.
My kitchen is 4m by 5m and this little heater warms it perfectly. Since working from home and the colder months are around the corner, this has really helped keep me toasty!
I needed a bit of warmth in the kitchen and this wonderful heater really has hit the spot. Takes time to heat but once warm you can turn it down a bit and it will retain that heat. Cheap to run too.