Customer Reviews — Samsung UE43AU9000 43" Smart 4K Ultra HD TV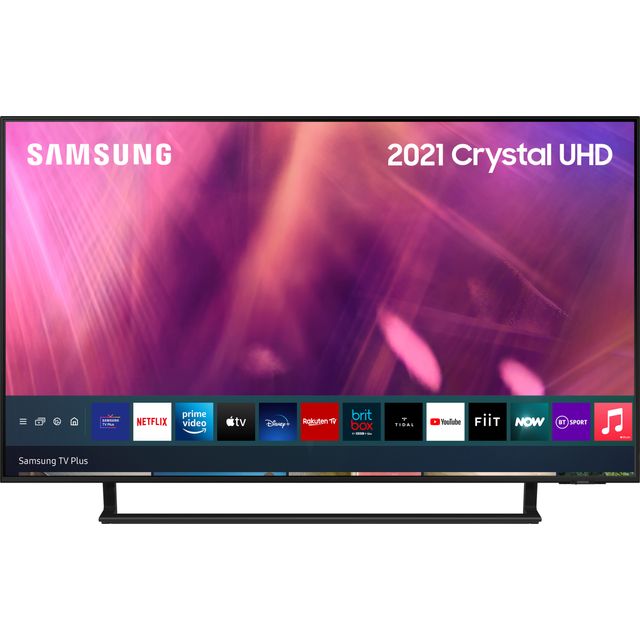 Customer Reviews — Samsung UE43AU9000 43" Smart 4K Ultra HD TV
Samsung UE43AU9000 43" Smart 4K Ultra HD TV
4K Ultra HD - Stunning sharpness, crystal clarity

Crystal Processor brings everything you watch up to 4K

Smart TV - catch up, movies & more

Clever surround sound tech follows the action on screen

Dynamic Crystal Colour offers true-to-life hues
Great tv good price. Worth paying a little extra for an amazing picture
Absolutely fantastic tele, super quick to install and the picture and sound quality is excellent. Would definitely recommend it if you are looking to change or upgrade your current TV.
Excellent quality TV at the best price. Would definitely recommend.
Crystal clear picture,very well made,easy to set up and a very sturdy stand.Sounds great too.Not sure why you need two remotes though.
New to Samsung TV and we have been missing out the quality of the picture is perfect . The tv is very stylish and such an amazing price.
It's not a bad TV, but to get a clear high quality picture is hard work, why they can't be set up in the factory before being sent out is beyond me. I had two LG tv's before, and they have a much higher quality of picture, unfortunately they didn't last long enough, being house bound my tv is on most of the day for company.
Well worth the upgrade for 4K gaming
Superb TV, brilliant picture quality. Makes gaming on my PS5 absolutely worthwhile. Smooth frame rates and really clear colours. Don't know what the sound quality is like as I have paired mine with a soundbar (such a difference for watching films and playing games)
Great value for money easy to set up so far so good