Customer Reviews — Hive Smart Light B22 & Plug Bundle - Bayonet - A+ Rated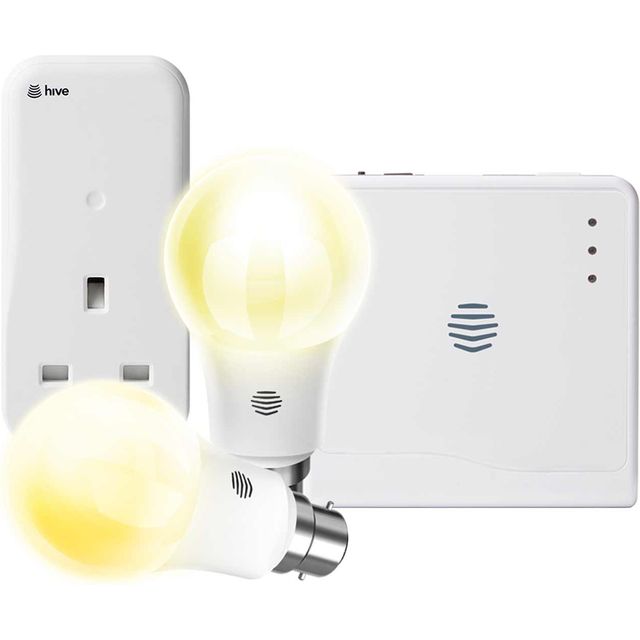 Customer Reviews — Hive Smart Light B22 & Plug Bundle - Bayonet - A+ Rated
Hive Smart Light B22 & Plug Bundle - Bayonet - A+ Rated
Hive smart home starter kit

White bulb - provides warm lighting for your home

Bayonet fitting with 25,000 hour lifespan

Smart plug - control home electricals from your phone

Schedule a timer with up to 6 daily timeslots
Seems easy to control from my phone , maybe this might encourage me to get smarter in the home
Fantastic kit from hive to work alongside thermostat already in house. Being able to set timers on lights for security reasons and same with plug (depending what you use it on). All very easy to set up and use through app on phone! Would recommend to anyone.
Superb! Everything and more
Bought these hive products to add to our hive system, but mostly because I'm going on holiday and wanted to be able to turn lights on and off to fool any would be burglar. But as it's turned out, I use the plug on my kettle and turn it on before I get up, and the lights are used in the evening for great atmosphere ??
Wow amazing and works fantastic with google home mini. I got mine when it was half price so bargain now we have hive lighting and plugs all over my house.
Fantastic value and great delivery service. Arrived on time and kept up to date. Thank you.
I brought the Hive Smart light and plug bundle the same time I purchased a Google home mini and I love it Iv used my smart ug on the kettle love the fact I can put the kettle on from my bed room using Google home. aswell as turning on and off lights. No more running out of bed to turn off the light. Fantastic I will definitely be getting more light bulbs
Fantastic - light on when you need it
This bundle is brilliant. No more leaving the lights on because you can check and turn them on or off from anywhere - long as you have internet. So many times I have to go to another room during the night and I dont turn the light on - now combined with another part there is no chance of doing this. I love the fact that you dont even have to be home to control the lights - and every morning I wake up to the smell of freshly made tea!!!! no need for a teasmaid (which I cant find anyway)