Customer Reviews — HP DeskJet 2632 Inkjet Printer - Dreamy Teal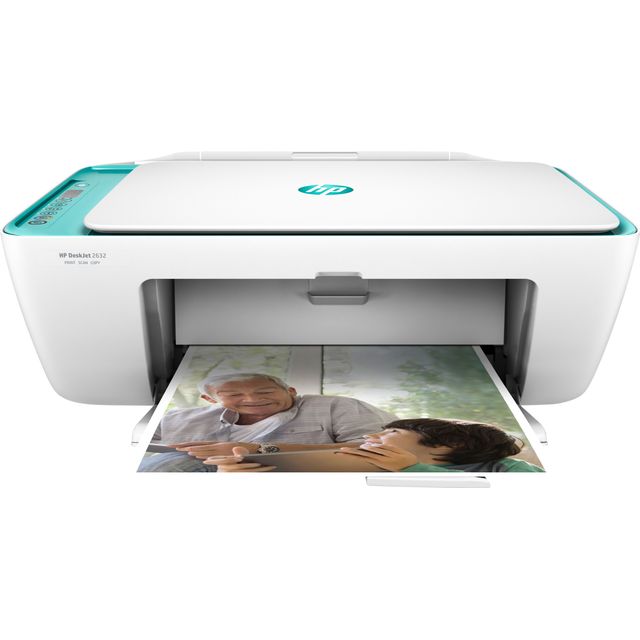 Customer Reviews — HP DeskJet 2632 Inkjet Printer - Dreamy Teal
HP DeskJet 2632 Inkjet Printer - Dreamy Teal
Inkjet printer - great for colour printing

Print, scan and photocopy all in one

Send your files to print from your mobile

Creates a photo print of your digital memories

Includes 3 months of HP Instant Ink for free refills
Great printing, easy to use/set up. All for a great price
Bought for home schooling! Easy to set up, insert ink and work. Doesn't take up too much space either.
Great printer. Easy to set up and use. HP ink subscription easy to set up to.
This is a fab laptop very fast and enough memory for work. The only thing that lets it down is that it does not have a cd/dvd on it but you can rectify this by buying a external cd/dvd drive . Sorted
Really good printer and very good value for money the WiFi printing works all over the house
Very fast and efficient delivery and great customer service
All products are exactly what I wanted and the customer service from staff is fantastic!
Printer Lovely compact little printer, beautiful and wireless design. Comes with power cable and 2 start up inks, 1x black and 1x colour. Easy to follow instructions included in well packaged box. Easy set up, can print off emails straight from my phone with no need to have computer turned on. (My main reason for needing a printer at this point in time) Have yet to receive my 1st set of replacement ink, as the initial start up set are enough to print a few sheets of paper. (One of which will be the test print) You do however have access to instant ink which sends you new ink when it detects the printer is getting low. (Sign up and bank account required) As we are unlikely to print off more than 15 sheets a month at the moment the cost for new ink is free with a minimal fee if you require to print more than this.(i.e £1 for every block of 10 additional sheets) with options for payment per month if you are likely to print off an average amount of sheets that exceed this amount, 100 sheets per month etc. My only small quibble would be that i have a beautiful white and teal printer on a white desk but with a black power cable...i have solved the aesthetics with a white extension lead. Im sure this would not be a problem for some as the lead would be hidden but mine is in view. All in one pc. Again beautiful design, easy set up, would have liked to have had white power cables seeing as the rest of the unit and accessories are white but luckily with use of white extension lead and hidden section of desk black cables are mostly hidden. Only issue with wireless set up is our signal is pretty poor and so experience some lag time with response to the mouse which is proving frustrating and may be worth considering (maybe invest in a wired mouse instead) Ports are ample, would possibly suggest having a usb port on each side rather than two on same side as its a stretch for my cable to reach across the back of the monitor.