Customer Reviews — Breville Hot Cup Hot Water Dispenser - Black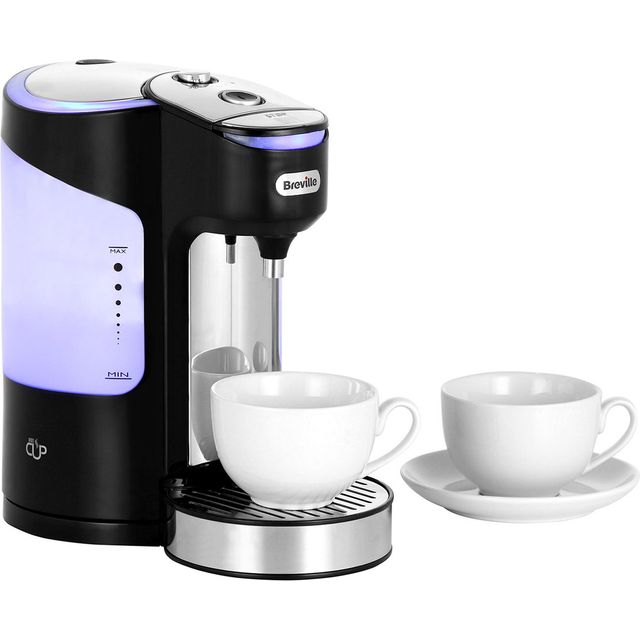 Customer Reviews — Breville Hot Cup Hot Water Dispenser - Black
Breville Hot Cup VKJ318 Hot Water Dispenser - Black
2 litre tank is easy to refill

Select the right amount of water to suit your cup size

Handy button allows you to stop water when you want

Drip tray collects any excess water

1 year manufacturer warranty for peace of mind
Great kettle so much easier than waiting for a full boil ??a*
I bought one of these for my mother last year and it's been very impressive . Been trying to buy one for myself but their always out of stock so they must be pretty good . Easy to use and to keep clean and you can set up the quantity you need , but they are heavy to fill up , so I top it up with a water jug rather than take the unit to the tap . It's well made and works great .
Perfect size very handy a must have for all kitchens Love that you can change cup size
Works well it's a bit slower than I would like but the auto stop and cup size adjuster are a great feature.
A hot cupful at a time. The variable cup size control stays in the right place (not like our previous one of a different make that seemed to move on its own). A nice simple design so not too expensive either. Just what we wanted.
Great for a disabled person but water tastes funny.
Bought it for my wife who is disabled so she can make herself a hot drink. Easy to use, just simply press one button. However despite plenty of use I still get a funny taste to the water, this why I have given it 3 stars.
Great product, saves lifting a heavy kettle. Awkward to fill up as lid flips up blocking access. Water could be hotter but overall this model is better than the newer one.
go product easy to use and you can change to cup size for the water, better then other ones i have had