Customer Reviews — Sanus VLF628-B2 Full Motion TV Wall Bracket For 46 - 90 inch TV's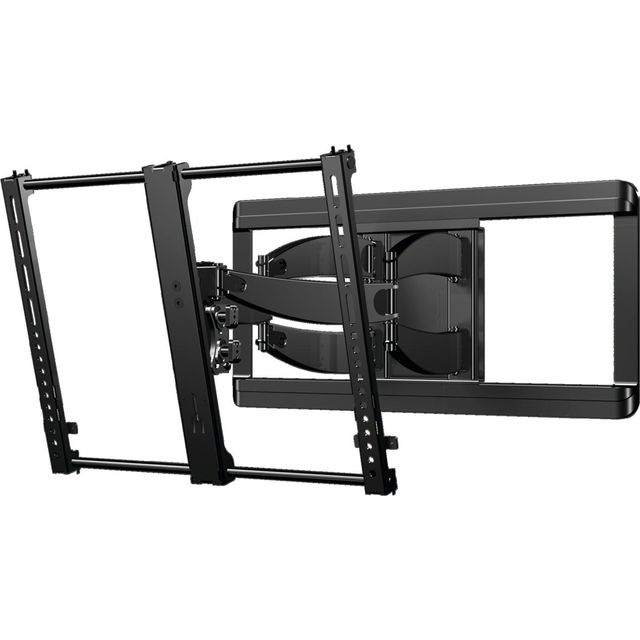 Customer Reviews — Sanus VLF628-B2 Full Motion TV Wall Bracket For 46 - 90 inch TV's
Sanus VLF628-B2 Full Motion TV Wall Bracket For 46 - 90 inch TV's
For use with TVs from 46 to 90 inches

Maximum TV weight - 68kg

Full motion mount - moves in any direction

Minimum VESA size - 200 x 200mm

Maximum VESA size 600 x 400mm
Really easy to install works great
nice brackets and well built
Quality product and easy to install. Very pleased with the full pivot and definitely worth the extra money over a normal just tilting wall mount..
Really solid and well built
I bought this bracket as the ao.com checkout recommended it while I was buying my new TV. I installed this on my lounge wall using 8 Corefix Dot & Dab fixings and it's really solid. I extended the bracket to its full extent and hung my entire body weight on the end!! It's smooth when moving the TV in and out and has got great adjustment features for tilt.
I love the easy set up - sadly due to COVID-19 - I couldn't get the installation and set up done for me - fearing a degree in Engineering was required - I ploughed on and it was surprisingly simple. Films are so much clearer and great sound - love the Apple Tv and smart features
Working form home - Payroll manager !
I spent months deciding whether to buy this bracket because of the price. But wow, it is worth every damn penny! It took us about 70 mins to put up. Not difficult, just a few different steps. Being able to hide all the cables is fab! But best of all this bracket is SO sturdy! You don't flinch when you pull it out in case it comes off the wall! It feels super secure and you can pull it around every which way. It extends so far and swivels so well. And when it's not extended, it's pretty slim against the wall. Very impressed. I should have bought it months ago. Really can't recommend it highly enough!!
Great instuctions and a good choice of material for fitting it to the wall. Plenty of options to position the TV.
Saw the great reviews and went for this product and haven't been disappointed. Great quality picture and looks fantastic.